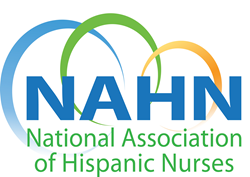 Washington, D.C. (PRWEB) November 13, 2014
The National Association of Hispanic Nurses (NAHN) has released a position statement in support of an Environmental Protection Agency (EPA) report to Congress on air toxicity in the urban environment. The report, issued on Aug. 21, 2014, calls for a reduction in harmful chemicals created from man-made sources such as coal-fired power plants.
The EPA report is the second of two reports required under the Clean Air Act, which requires that the EPA inform Congress on its actions in reducing public health risks from urban toxics. Within its position statement NAHN cites studies supporting its stance that Hispanics account for a disproportionately large amount of the health issues associated with urban toxics. With Hispanic nurses having a unique understanding of the environmental factors or urban toxicity, NAHN is ready to assist the EPA in educating the Hispanic community on the risks posed by air pollution.
"Many Hispanic communities are on the frontlines of environmental pollution from numerous sources and thus suffer disproportionately the health consequences of these exposures," said NAHN Executive Director Celia Besore. "While we commend the EPA for their work on this report to Congress, NAHN acknowledges that additional work must be done to reduce the remaining risks, particularly in vulnerable communities."
To read the position statement in its entirety, click here.
About National Association of Hispanic Nurses (NAHN)
NAHN National Association of Hispanic Nurses® is a non-profit professional association committed to the promotion of the professionalism and dedication of Hispanic nurses by providing equal access to educational, professional, and economic opportunities for Hispanic nurses. NAHN is also dedicated to the improvement of the quality of health and nursing care of Hispanic consumers. To learn more about NAHN, visit http://www.nahnnet.org and follow NAHN on Twitter @NAHNNursing.