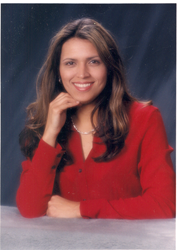 Naked Clean is the first house cleaning company to introduce the concept of using good bacteria, known as Probiotics, to clean.
San Diego, California (PRWEB) April 01, 2014
Naked Clean, a San Diego-based cleaning company, was one of first to develop probiotic cleaning products in 2007 as a way to clean customer homes without using toxic chemicals that can be harmful to health and to the environment. After field testing for over seven years, in many different field applications. The company has proven that cleaning with "good" bacteria is both more effective and safer than using toxic cleaning products.
Most people only recognize bacteria as bad germs that need to be killed. In reality, however, less than 1% of all bacteria cause disease, according to Mayo Clinic. There are more bacteria on a person's hand than people on the planet. In fact, the human body is home to 100 trillion bacteria. Without them, the human body wouldn't be able to digest food or even breathe. Bacteria are part of the balance of nature and are absolutely necessary to our good health.
This balance of nature is the very idea that Naked Clean employs. As one of the oldest forms of life on Earth, bacteria are certainly one of the most successful with their quick adaptation to environmental changes. This is exactly what makes cleaning with toxic chemicals a threat, as these microbes learn not only to survive, but become resistant. For this reason, the CDC has issued a Threat Report, warning that antibiotic-resistant germs are having a significant impact on human health.
Bacteria, both good and bad, have co-existed for 3.5 billion years and are constantly competing for survival. In line with this balance of nature, Naked Clean is the first house cleaning company to introduce the concept of using good bacteria, known as probiotics, to clean. Rather than using toxic cleaning products that germs learn to overcome, and are harmful to a person's health and the environment, probiotics clean naturally.
"Homes around San Diego are becoming not only cleaner, but healthier," said Dave Leonhart, Naked Clean, Marketing Director. "By actually adding good bacteria, Naked Clean has re-invented housekeeping in a big way and is the first cleaning company to work with probiotics to accomplish this. So 'Obi-Wan' with the germs, as Naked Clean advocates, and may the 'germs' be with you."
About Naked Clean
Naked Clean, is a San Diego based maid service. Naked Clean is Better Business Bureau accredited and contracts professional, trustworthy, and experienced housekeepers. It is one of the first maid services to recognize the health benefits of using Probiotics to clean homes. By using non-toxic cleaners, the company strives to keep it green and natural. People, Pet and Planet Friendly®.