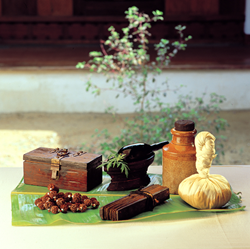 Los Angeles, CA (PRWEB) August 01, 2015
The National Ayurvedic Medical Association (NAMA), a North American organization that provides leadership in the Ayurvedic community, welcomes all efforts to enhance the quality and safety of Ayurvedic products. In response to the recent advisory issued by the New York City Health Department, NAMA recognizes and supports the need for effective quality control in the use of all Ayurvedic products and promotes the use of suppliers who follow Good Manufacturing Practices (GMP).
Some traditional Ayurvedic products intentionally contain heavy metals, which in the practice of Ayurveda are specially prepared forms of lead, mercury and arsenic. Although these products have been used in India for hundreds of years with claims of efficacy and safety, they have not been proven by modern medical science to be either safe or effective.
NAMA recommends that Ayurvedic professionals and consumers avoid the use of products containing lead, mercury or arsenic until these products are better understood by modern medical science.
About Ayurveda: Ayurveda, a natural health science that has been practiced for thousands of years, is considered to be one of the oldest systems of medicine in the world. Ayurveda offers lifestyle guidance, diet, herbs, yoga, meditation and other therapies to promote well-being and good health.
About NAMA: Founded in 2000, NAMA represents the Ayurvedic profession in the U.S. Its mission is to promote a positive vision for Ayurveda and its holistic approach to health and wellness. The association supports the Ayurvedic profession with standards of excellence in education, ethics, professional competency and scopes of practice.
For more information about NAMA, please visit http://www.ayurvedanama.org.