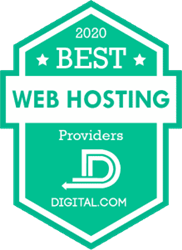 SEATTLE (PRWEB) June 12, 2020
Digital.com, a leading independent review website for small business online tools, products and services, has named Namecheap to its list of the best website hosting services for 2020. Top providers were selected based on server types, uptime and load speed as well as customer support.
Namecheap is one of 20 companies from across the web that qualified for the list. Experts at Digital.com conducted 50 hours of research and analyzed over 40 web hosting services. Only companies offering multiple server types, faster speed and dedicated tech support were considered for the final list.
The comprehensive guide also highlights pricing, refund policy and user feedback. To access the complete list of top web hosting providers, please visit https://digital.com/web-hosting/.
ABOUT NAMECHEAP
Namecheap® is an ICANN-accredited domain registrar and technology company founded in 2000 by CEO Richard Kirkendall. Celebrating nearly two decades of providing unparalleled levels of service, security, and support, Namecheap has been steadfast in customer satisfaction. With over 11 million domains under management, Namecheap.com® is among the top domain registrars and web hosting providers in the world. To learn more about Namecheap, visit namecheap.com.
ABOUT DIGITAL.COM
Digital.com reviews and compares the best products, services, and software for running or growing a small business website or online shop. The platform collects twitter comments and uses sentiment analysis to score companies and their products. Digital.com was founded in 2015 and formerly known as Review Squirrel. To learn more, visit https://digital.com/.