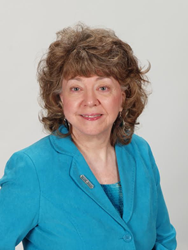 What has always been most important to me when working with my clients over the years, is to be able to give them peace of mind in planning for their futures.
Kettering, OH (PRWEB) October 03, 2014
Over five hundred estate planning attorneys were originally looked at and then narrowed down to one hundred eight nominees. Only nineteen winners were chosen, after surveys were conducted and scored to determine the estate planning attorneys who provide exceptional service and overall satisfaction, resulting in an elite group of professionals. Nancy Roberson has been selected, and is named, as one of these elite professionals in the October issue of Cincinnati Magazine (http://www.fivestarprofessional.com/profiles/178299).
For thirty years, Nancy Roberson, Attorney at Law and President of Roberson Law,, has focused her practice on estate planning and probate law. She is also board-certified by the Ohio State Bar Association as a specialist in the areas of estate planning, probate, and trust law. Nancy's personal journey of being widowed at twenty-seven with a two-year-old daughter, led to her passion for educating the community about the importance of planning for death and disability. Because of her dedication for educating, she received the distinguished Communication and Leadership Award from Toastmaster's International District 40 in 2011.
"What has always been most important to me when working with my clients over the years, is to be able to give them peace of mind in planning for their futures," said Nancy Roberson. "It is never too early to plan for the future."
In addition to the Five Star Professional Award this month, Nancy Roberson has been no stranger to a variety of awards and recognitions throughout her career. She was chosen as 2012's sole winner of the Lloyd O'Hara Public Interest Law Award for the attorney who has best-represented poor, disabled, and underprivileged clients over time. That same year, Dayton Daily News recognized her as one of the Ten Top Women in Dayton, and in April 2013, Nancy was honored by the Ohio Diversity Council as a recipient of the Leadership Excellence Award.
The Law Office of Roberson Law serves all of the Miami Valley and is located at 1225 East David Road, Kettering, Ohio 45429. For more information or to schedule a consultation, please call 937.643.2000.
About Roberson Law
No matter the situation, Roberson Law's goal is to ensure that one has peace of mind about being prepared in the event of death or disability. Roberson Law's mission is to provide excellent and compassionate legal services to help people plan for the unexpected and prepare for the inevitable.
About NALA™
The NALA is a full-service marketing agency providing custom personalized service for small and medium businesses throughout the United States. The NALA consults with each business and develops a specific strategy based on each business' unique advertising and marketing needs. Clients' campaigns focus on providing good web content which include services such as news releases, online advertising, social media, blogs, website development, and charity co-branding, among others.
PR Contact:
ttendell(at)thenala(dot)com
805.650.6121, ext. 361