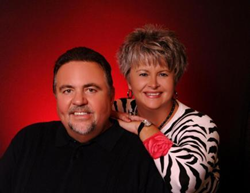 Helping those in need is our duty as human beings.
Greenwood, IN (PRWEB) April 30, 2015
Spring Into Action Day is dedicated to visiting the homes of seniors in the Greenwood area and sprucing up their homes. This entails planting flowers, spreading mulch, trimming trees and bushes, sweeping walks, clearing gutters, washing windows and doing minor repairs.
"This is a great opportunity to help these deserving seniors tidy up their homes, and we need volunteers," said RE/MAX Select Realtors Nancy Burk. "Come out and not only help brighten up their homes, but their day as well. Each participant will receive breakfast, lunch and a t-shirt."
In addition to beautifying homes, Nancy and her real estate partner/husband Russ also participate in fundraisers, such as those for Riley Children's Foundation, and donate to Ronald McDonald House. "Philanthropy is a big part of our lives," said Nancy. "Helping those in need is our duty as human beings."
To volunteer for Spring Into Action Day, please call Laura Losche at (317) 497-3210 or email laura.losche(at)caliberhomeloans(dot)com.
About Nancy and Russ Burk, RE/MAX Select Realtors
Nancy and Russ Burk are "Spouses Selling Houses." They offer a complimentary home-staging analysis, as part of their marketing service, and will purchase a homeowner's25 warranty for a home at cost, which attracts buyers and also provides a warranty for the home until their client moves. For more information, please call (317) 445-3890, or visit the office at 48 N. Emerson Ave., suite 300, Greenwood, IN 46143.
About NALA™
The NALA offers local business owners new online advertising & small business marketing tools, great business benefits, education and money-saving programs, as well as a charity program.
PR Contact:
news(at)thenala(dot)com
805.650.6121, ext. 361