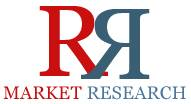 Nanocellulose market is projected to register a market size in terms of value of $250 Million by 2019, signifying firm annualized CAGR of 19% between 2014 and 2019.
(PRWEB) June 04, 2015
The nanocellulose market is estimated around $250 million in 2014, with the high share held by North America and Europe together. The global nano cellulose market by value is projected to grow at a CAGR of approximately 19% from 2014 to 2019. The high growth is forecasted to be in the North America and Europe due to rising advancements in the end industries such as paper and paper board, composites & packaging, biomedicine in the region. Europe is estimated to have the second highest growth from 2014 to 2019. Browse 110 market data tables & 46 figures spread through 180 pages and in-depth TOC on "Nanocellulose Market" is now available at @ http://www.rnrmarketresearch.com/nanocellulose-market-by-type-cellulose-nanocrystals-cellulose-nanofibrils-cellulose-nanocomposites-and-others-application-composites-and-packaging-paper-and-paper-board-biomedicine-rheology-market-report.html.
The nanocellulose market is anticipated to show a high growth rate in the coming years. The market is innovation driven and investments are expected for new nano cellulose properties and completely new nano-enabled products. There are large numbers of various sized players in the market but it is dominated by a few big companies.
Currently, the nanocellulose market is mainly concentrated in the North American and European region while RoW region, especially Latin America is expected to show high growth rate in future years. Advancement in nano-enhanced products along with increasing penetration of nano cellulose in different applications is driving the growth of the global nano cellulose market.
VTT Group, Innventia, Novozymes, Ineos Bio, Shanghai Rongou Chemical Technology Co., Ltd, Essential Dynamics, American Process Inc, Futuris Automotive, Triveni Interchem Private Limited, Lulea University of Technology, Forest Products Inc, Fpinnovations, Kruger Inc, Nanocellulose and Celluforce are the important active players in the nanocellulose market includes in this research. Order a copy of this report at http://www.rnrmarketresearch.com/contacts/purchase?rname=389113.
With the emergence and development of nanotechnology, cellulose, the demand for nano cellulose as a novel and advanced material is projected to increase gradually. Biomedicine and electronic industry have the largest application of nano cellulose. Composites & packaging, rheology modifier, flexible electronics and sensors are the other significant applications. Cellulose nanocrystalls (CNC), cellulose nanofibrils (CNF), and cellulose nanocomposites are the major types of nano cellullose.
Nanocellulose is described as the process where the product is extracted from native cellulose found in plants, animals, and bacteria which is composed of the nanoscale structure material. The CNC and CNF are extracted from wood fibers, flax, hemp, sugar beet, wheat straw, potato timber, algae, and tunicin. The reason for the rising popularity of nano cellulose is its characteristics being different from traditional materials, such as barrier properties, crystallinity, high specific surface area, rheological properties, surface chemical reactivity, alignment and orientation, biocompatibility, biodegradability, lack of toxicity, and more. On the basis of these unique characteristics, the nano cellulose enabled products have been envisioned ranging from bulk applications like composite reinforcement or paper additive, to high end applications such as tissue engineering, drug delivery, and functional material. Priced at $4650 for a single user PDF, a discount on "Nanocellulose Market by Type (Cellulose nanocrystals, Cellulose nanofibrils, cellulose nanocomposites, and others), Application (Composites and Packaging, Paper and Paper Board, Biomedicine, Rheology Modifier, Flexible Electronics and Sensors, and Others), and Geography – Regional Trends & Forecast to 2019" research report can be requested at http://www.rnrmarketresearch.com/contacts/discount?rname=389113.
Related Market Reports:
"Pressure Sensitive Adhesives Market by Technology Types (Water Based, Solvent Based, Hot Melt & Radiation), by Applications (Industrial Tapes, Specialty, Medical Tapes and Others), and by Region – Global Trends & Forecasts to 2020" Companies profiled in this research report are 3M, Avery Dennison, Ashland Inc, H.B. Fuller Co, The DOW Chemical Company, Henkel AG & Company KGAA, DOW Corning, Collano Adhesives AG, Novamelt Americas LLC and Bostik SA discussed in this research available at http://www.rnrmarketresearch.com/pressure-sensitive-adhesives-market-by-technology-water-based-solvent-based-hot-melt-radiation-by-application-industrial-tapes-specialty-tapes-medical-tapes-labels-graphics-others-by-market-report.html.
"Wood Coating Market by Coating Type (Stains & Varnishes, Shellacs, Wood Preservatives & Water Repellents), Application Method (Roll & Brush Coating, Vacuum Coating, Spray Coating), End User (Furniture, Cabinets, Siding, Flooring & Decking) & by Region – Trends & Forecast to 2020". Companies profiled in this research report are Akzonobel N.V, The Sherwin-Williams Company, BASF SE, Hempel A/S, The Valspar Corporation, The DOW Chemical Company, RPM International Inc, Nippon Paint Co. Ltd, Arkema SA and Ashland Inc are discussed in this research available at http://www.rnrmarketresearch.com/wood-coating-market-by-coating-type-stains-varnishes-shellacs-wood-preservatives-water-repellents-application-method-roll-brush-coating-vacuum-coating-spray-coating-end-user-furniture-market-report.html.
Explore more Chemicals Market Research Reports at http://www.rnrmarketresearch.com/reports/materials-chemicals/chemicals/.
About Us:
RnRMarketResearch.com is your single source for all market research needs. Our database includes 500,000+ market research reports from over 100+ leading global publishers & in-depth market research studies of over 5000 micro markets.