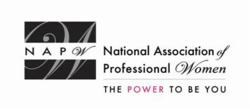 I learned my lessons well by placing 19th in personal sales in the U.S. and in the top 5%.
Garden City, NY (PRWEB) August 27, 2013
Donna Robinson Esteves serves on the Board of Trustees at Arts Horizons in New Jersey and The Sage Colleges in upstate New York. She has attained the highest level of membership to the National Association of Professional Women as a VIP Woman of the Year and has been recognized for outstanding leadership and commitment within her profession
Ms. Robinson Esteves is a dedicated and passionate educator. She thrives on making a difference for future generations and has been motivated by providing educational opportunities through education. Also an accomplished sales and marketing professional, Ms. Robinson Esteves has achieved remarkable success as a sales director for Mary Kay Cosmetics and attributes much of her life achievements to the exceptional training she was given as a sales trainee. She explains, "I learned my lessons well by placing 19th in personal sales in the U.S. and in the top 5%." Her membership in the Chairman's Council of American Ballet Theatre is an additional reflection of her love of the arts. The prestigious boards for which she serves has assisted Ms. Robinson Esteves in achieving her main goal, which has been to leave institutions under her guidance in a better place than she found them.
As testament to her ingenuity and ambition to succeed in the early 90's, Ms. Robinson Esteves created a female centric business in the energy conservation field. It became the largest in its field in the U.S. and was sold 11 years later.
Presently, Ms. Robinson Esteves is focused on restoring art education in The Sage Colleges and preparing for their centennial celebration. Additionally, the Arts Board is re-branding and rebuilding and her immediate goal is to accomplish this task expediently and expeditiously. Ms. Robinson Eteves' commitment to her profession continues to empower her personal and professional growth; a sentiment she strives to translate to her associates and board members.
The National Association of Professional Women (NAPW) is a dynamic business network where nearly 500,000 accomplished, professional women come together to interact, exchange ideas and empower themselves. Through the extensive network of close to 400 NAPW Local Chapters nationwide, like-minded members make use of online networking, educational tools and many other valuable privileges of NAPW membership.