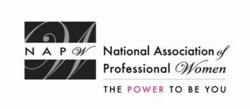 Garden City, NY (PRWEB) August 27, 2013
Deborah A. Stewart is a Human Resource Professional. Ms. Stewart has attained the highest level of membership to the National Association of Professional Women as a VIP Woman of the Year and has been recognized for outstanding leadership and commitment within her profession.
Ms. Stewart was employed in the human resource industry for a number of years before leaving to start a family. While raising her children, Ms. Stewart held a variety of positions in a number of industries in Boston and the surrounding areas. She has enjoyed progressive career growth, working as a teacher assistant, administrative assistant and office manager at ABCD Head Start Program. She also has several years experience working at Beth Israel/Deaconess Medical Center and Dimock Community Health Center.
Most recently, Ms. Stewart worked and volunteered at Tufts Medical Center in Boston. In her role as an administrative assistant, Ms. Stewart provided exceptional office management support to the hospital's director and other departments and helped run the student volunteer program. As a volunteer patient visitor, Ms. Stewart offered compassion, patience and company to hospital patients.
Committed to to furthering her career as a human resource professional, Ms. Stewart is now attending the Human Services Employment Ladder Program (H.E.L.P.). This industry training program will allow Ms. Stewart to hone her skills, and help her reenter the field she is so passionate about. She is also attending Bunker Hill Community College and is planning on earning her Associate and Bachelor degrees in Psychology.
The National Association of Professional Women (NAPW) is a dynamic business network where nearly 500,000 accomplished, professional women come together to interact, exchange ideas and empower themselves. Through the extensive network of close to 400 NAPW Local Chapters nationwide, like-minded members make use of online networking, educational tools and many other valuable privileges of NAPW membership.