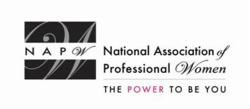 Garden City, NY (PRWEB) August 27, 2013
Janet E. Lowrey-Hutchinson RN, CLNC is the Owner/RN at Hi Point Legal Nurse Consulting, LLC. Ms. Hutchinson has attained the highest level of membership to the National Association of Professional Women as a VIP Woman of the Year and has been recognized for outstanding leadership and commitment within her profession.
As Owner of Hi Point Legal Nurse Consulting, Ms. Lowery-Hutchinson's skills and expertise include med surgical and chiropratic law suits. She has 32 years of experience in the nursing profession and continues to work full time in a hospital setting. Her experience also includes obstetrics, med/surg, telemetry, long term care, industrial nursing and quality review.
In her role as a legal nurse consultant, Ms. Lowery-Hutchinson serves as an analyst, collaborator, strategist, researcher and educator. She is recognized for her in-depth knowledge of nursing, medicine and the healthcare system, which has made her uniquely qualified to be a contributor to members of legal teams assigned to medical law suits that come under the category of medical surgical and chiropractic. Ms. Lowrey-Hutchinson has a thorough understanding of anatomy, physiology, medical treatment and disease processes. She brings extensive clinical experience that includes the interpretation of medical records and medical literature and exceptional resourcefulness through her network of resources and contacts. She is capable of serving in a variety of settings from law firms and government agencies to healthcare facilities..
Ms. Lowrey-Hutchinson is currently involved with the American Nursing Association and the Ohio Nursing Association. Ms. Lowrey-Hutchinson is also a member of the National Association of Legal Nurse Consultants, Ohio Association for Justice and Strathmore's Who's Who.
The National Association of Professional Women (NAPW) is a dynamic business network where nearly 500,000 accomplished, professional women come together to interact, exchange ideas and empower themselves. Through the extensive network of close to 400 NAPW Local Chapters nationwide, like-minded members make use of online networking, educational tools and many other valuable privileges of NAPW membership.