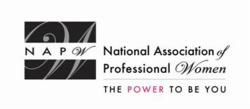 Garden City, NY (PRWEB) August 27, 2013
Karen W. Stadler, Director of Imaging Services at Danville Regional Medical Center has attained the highest level of membership to the National Association of Professional Women as a VIP Woman of the Year and has been recognized for outstanding leadership and commitment within her profession.
Ms. Stadler received her bachelor's from Longwood University and is currently involved with the American Society of Radiological Technologists (ASRT). She is a seasoned veteran who shows a great passion for directing the overall operation of the imaging department, which comprises over seven different departments including x-ray, cat scan and nuclear medicine. Ms. Stadler also holds the distinction of being the first imaging woman director at Danville Regional Medical Center.
An extensive background in education has helped Ms. Stadler to run monthly power point presentations that are designed to inspire and motivate hospital staff. Ms. Stradler's training classes include patients under risk, stress management, burnout and customer service. She is an excellent facilitator and coach; this stems from her early years in education where Ms. Stadler thrived on making a difference in the lives of her students who have had the privilege of her expert tutelage.
Ms. Stadler's staff is comprised of many dedicated individuals, who specialize in specific areas that are vital to the efficient operation of her departments. Transporters, nuclear medicine technicians and x-ray technicians all come under Ms. Stadler's purview and make up her well-organized and loyal professional workforce. She is currently involved in a culture exchange program within the hospital which will contribute to overall patient care and satisfaction
The National Association of Professional Women (NAPW) is a dynamic business network where nearly 500,000 accomplished, professional women come together to interact, exchange ideas and empower themselves. Through the extensive network of close to 400 NAPW Local Chapters nationwide, like-minded members make use of online networking, educational tools and many other valuable privileges of NAPW membership.