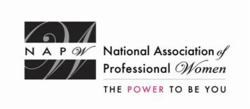 Garden City, NY (PRWEB) August 27, 2013
Charlene H. Berry is the owner of Dulcimer Evente, which specializes in performing and teaching music. Ms. Berry has attained the highest level of membership to the National Association of Professional Women as a VIP Woman of the Year and has been recognized for outstanding leadership and commitment within her profession.
Ms. Berry is a virtuoso on the ancient musical instrument, the hammered dulcimer, which has roots in northern Europe and can be traced back to the Appalachian communities of the late 18th century. There are different versions of the hammered dulcimer used throughout the world by classical composers including Igor Stravinsky and Pierre Boulez and more recently, the Blue Man Group.
Listed in over a dozen Who's Who publications, with numerous awards, Ms. Berry's repertoire includes many solo recordings, volumes of original compositions, and educational videos explaining the hammering technique. Ms. Berry provides an exciting, program of solo hammer dulcimer music comprised of traditional, classical folk, original compositions, contemporary and inspirational arrangements and improvisations. She has performed in various festivals and events across the nation, including Nashville, Indiana, Ohio, Virginia, Michigan and Washington, DC.
Ms. Berry received a silver medal as a semifinalist at Connection 2006 and a congratulatory letter from the House of Representatives. She is the popular host of Dulcimer World, which can be heard on WPON AM 1460. She contributes her talents to Treehouse, the well-known foster care organization that is dedicated to making a difference in the lives of countless foster children. Ms. Berry appeared in the film "Unexpected Places," and is also the owner of the Dulcimer Evente in Mill Plymouth MI, which carries a line of various unusual instruments including flutes, recorders and bowed psalteries
The National Association of Professional Women (NAPW) is a dynamic business network where nearly 500,000 accomplished, professional women come together to interact, exchange ideas and empower themselves. Through the extensive network of close to 400 NAPW Local Chapters nationwide, like-minded members make use of online networking, educational tools and many other valuable privileges of NAPW membership.