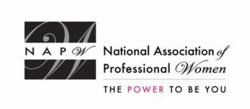 Garden City, NY (PRWEB) August 27, 2013
Jan Lindquist is a professional Broker/Owner of Minnesota REO Properties, Inc., which specializes in the marketing and sales of bank-owned real estate properties. Ms. Lindquist has attained the highest level of membership to the National Association of Professional Women as a VIP Woman of the Year and has been recognized for outstanding leadership and commitment within her profession.
At the time of its incorporation in 1999, Ms. Lindquist was elected president and C.E.O. of Minnesota REO properties. She was elected as the majority stockholder in order to propagate the influence of woman owned corporations in the real estate industry.
In addition to her management responsibilities, all property values fall under her umbrella, including their existing condition in relationship to comparable properties. Ms. Lindquist is completely knowledgeable regarding construction bids and their requirements. She feels her biggest accomplishments was when she obtained her brokers' license and when she became a partner in Minnesota REO Properties. Ms. Lindquist acknowledges that NAPW has become a catalyst for expanding Ms. Lindquist's base of business and has played a big part in achieving additional respect for her in the bank-owned real estate market.
Today, Minnesota REO Properties is the leading REO Brokerage in Minnesota with this trademarked designation. Ms. Lindquist's company represents both sellers and buyers in the foreclosure market, providing the best possible price at the lowest possible cost. Buyers and sellers can rely on her knowledge and contacts to obtain professional due diligence on each property with no last minute surprises prior to or after closing.
The National Association of Professional Women (NAPW) is a dynamic business network where nearly 500,000 accomplished, professional women come together to interact, exchange ideas and empower themselves. Through the extensive network of close to 400 NAPW Local Chapters nationwide, like-minded members make use of online networking, educational tools and many other valuable privileges of NAPW membership