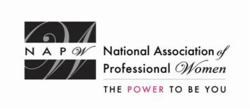 Her tips about how to protect our businesses and families were very insightful and helpful!
Garden City, NY (PRWEB) September 11, 2013
Members and guests of the [NAPW Baton Rouge, LA Local Chapter gathered on August 14th for a [professional networking meeting at Drusilla's Seafood Restaurant, 3482 Drusilla Lane, Suite D, Baton Rouge.
The focus of the meeting was to educate women on how to legally protect themselves and their assets and guest speaker Libby Quintana, director at LegalShield, Inc. was on hand to offer her expertise and knowledge in this area.
The group of professional women also shared their recent successes and discussed exciting Chapter news and upcoming events.
Trina G. Armstrong, Baton Rouge Chapter President, welcomed all to the meeting, including three new Chapter members: Jennifer Baudean, CPA; Myriah Johnson and Anita M. Lemon.
She then introduced the guest speaker.
"In keeping with the underlying focus of the meeting, Libby Quintana, director at LegalShield, Inc., was the featured guest speaker," said President Armstrong. "Her tips about how to protect our businesses and families were very insightful and helpful!"
Ms. Quintana has won several recognitions for her sales performance including all-expense-paid trips to five-star resorts and cash bonuses. She takes great pride in her LegalShield business because of its long-standing legal support system and the company's ability to help others find peace of mind for themselves, their small businesses and their families.
She referred to LegalShield as the "legal muscle" all women need and concluded her presentation by identifying available protection plans that helped to safeguard enrolled members against identity theft and other legal issues.
After the guest presentation, the President spoke about Member Connections, the organization's online monthly newsletter and read aloud a recent feature story, "5 Tips for Making Your Time Away from Work Less Stressful."
She also reminded members of the upcoming Atlanta Expo that the Georgia chapter members are hosting on October 26th.
Chapter President Armstrong said that moving forward she wanted more members to volunteer to do presentations each month. Although guest speakers are normally present at the Baton Rouge Chapter meetings, it's important for members to educate, mentor and support each other, the President told the group of professional women.
Next up was a recurring agenda item featured at Baton Rouge Chapter meetings called "All Eyes on You."
"The All Eyes on You segment of the meeting allows members to showcase and celebrate their accomplishments and/or recent professional endeavors," said Chapter President Armstrong.
The floor was opened to members who wanted to share their recent successes with the others.
Member Spenceyawnti (Spence) St. Amant informed members of her recent job change while member Olevia M. Holland-Cooper was happy to announce she began working with customer claims at a new employer and had recently obtained a new certification in the insurance business.
The discussion progressed and focused on upcoming Susan G. Komen for the Cure events.
The President informed the group about the Perfectly Pink luncheon, Worship in Pink, and the Pink Ribbon Bowl events and said she will be posting more information on the Baton Rouge Chapter Page closer to the dates of the events.
She asked members to think of other charities the Chapter could lend their time and talent to, which could be in tandem with the group's support of Susan G Komen for the Cure.
The meeting concluded with new members exchanging business cards and networking with other NAPW Baton Rouge Chapter members.
Members present were Chapter President, Trina G. Armstrong, Olevia M. Holland-Cooper Shellie M. Evans and Spenceyawnti (Spence) St. Amant.
New members present were Jennifer Baudean, CPA, Myriah Johnson, and Anita M. Lemon.
Jennifer Baudean, CPA, is the owner of Verdant Accountancy, LLC and works with individuals and small businesses in the Baton Rouge area. In addition to running her CPA practice, Jennifer is also an Independent Beauty Consultant with Mary Kay.
Myriah Johnson is currently working as a financial aid advisor for the University of Phoenix. Although her educational background is in criminal justice, Myriah is open to continuing her education and gaining knowledge in business administration.
Anita M. Lemon is the owner at God's Way Medical Alert Button System. She assures home health customers that help is only a push button away with the devices her company offers.
The National Association of Professional Women (NAPW) is the largest and most recognized network of female professionals. NAPW provides a forum where women can interact, exchange ideas, educate, network, and empower. NAPW Local Chapters allow members to maximize their experience through meetings, networking opportunities, and professional events.
For additional information regarding the NAPW Baton Rouge, LA Local Chapter and/or NAPW, please visit http://www.napw.com.