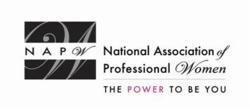 Garden City, NY (PRWEB) September 03, 2013
Catherine (Cassie) Maddox is a Financial Administrator at Bethel United Methodist and a retired School Teacher. Ms. Maddox has attained the highest level of membership to the National Association of Professional Women as a VIP Woman of the Year and has been recognized for outstanding leadership and commitment within her profession.
For more than a decade, Ms. Maddox has devoted her time and skills in financial administration to her church, both in a full-time and part-time capacity. In her administrative role, Ms. Maddox oversees the day-to-day operations of Bethel United Methodist. Highly organized, she is responsible for the complete management of all accounting procedures, budgets, payroll distribution, taxes and more.
By keeping accurate records and meticulously prepared monthly reports of all financial transactions, Ms. Maddox helps to ensure the church's financial obligations are met, and the office is run in an efficient manner. Always one to take on other projects as needed, Ms. Maddox's responsibilities have recently expanded. She is currently working on the complete redesign of a number of church bulletins.
Ms. Maddox is also a retired school teacher. She spent 30 years teaching science and computers to students in both public and private schools. In addition, Ms. Maddox taught various adult education classes in government and corporate environments. She has a Master of Science in horticulture and a Bachelor of Science in financial administration from the University of Delaware. She is currently a member of Sigma Xi and Theta Beta Kappa.
The National Association of Professional Women (NAPW) is a dynamic business network where nearly 500,000 accomplished, professional women come together to interact, exchange ideas and empower themselves. Through the extensive network of close to 400 NAPW Local Chapters nationwide, like-minded members make use of online networking, educational tools and many other valuable privileges of NAPW membership.