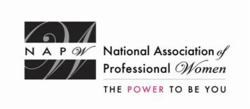 Garden City, NY (PRWEB) September 03, 2013
Catherine Follestad is a children's book Author and Artist. Ms. Follestad has attained the highest level of membership to the National Association of Professional Women (NAPW) as a VIP Woman of the Year and has been recognized for outstanding leadership and commitment within her profession.
A successful artist, Ms. Follestad said she always loved to make up stories for her children, and later, her grandchildren. When her granddaughter, who was smaller and younger than her schoolmates, started kindergarten she complained to her grandmother she was being picked on because of her size. This inspired Ms. Follestad to write her first children's book, The Itty, Bitty Kitty, which tells the tale of a kitten who is rejected by bigger cats because they think she is too small.
That first book was published by Tate Publishing last February and Ms. Follestad has not stopped writing since. Her second book, I think That I Would Like to Be… is targeted to young boys. The Itty Bitty Kitty: Mystery At Reflection Pond, is the second of her Itty Bitty Kitty series and focuses on friendship, fun and discovery. A fourth book, I Dream That I May One Day Be... speaks to girls about all they can be in life.
All of Ms. Follestad's books encourage children to dream and be adventurous. They also routinely incorporate the themes of friendship and bullying, serious and relevant issues faced by many children. But the author does more than just write about friendship and bullying; she speaks out about it, as well. "I go to schools and summer camps, and I do presentations about bullying, self respect, respecting others and friendship," said Ms. Follestad. Last August, she was recognized by Raising Arizona Kids magazine for her efforts in helping to raise awareness about the dangers of bullying.
The National Association of Professional Women is a dynamic business network where nearly 500,000 accomplished, professional women come together to interact, exchange ideas and empower themselves. Through the extensive network of close to 400 NAPW Local Chapters nationwide, members make use of networking, educational tools and many other valuable privileges of NAPW membership.