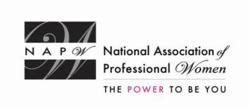 Garden City, NY (PRWEB) September 17, 2013
Dr. Audrey Bronson, D.Min., is founder and pastor at Sanctuary Church of the Open Door, which specializes in personal and spiritual growth to its congregation. She has attained the highest level of membership to the National Association of Professional Women (NAPW) as a VIP Woman of the Year and has been recognized for outstanding leadership and commitment within her profession.
Born to a family of ministers and educators, Dr. Bronson began her ministry in preaching at the age of 14, when she developed her passion for community outreach and helping others. Her strong desire to bring about positive change in the lives of those within her community gave way to the founding of Sanctuary Church of the Open Door in 1975, Sanctuary Christian Academy in 1978, a private academic school from pre-school-sixth grade, the Sanctuary Bible Institute and the Sanctuary Counseling.
Dr. Bronson became a Ph.D. candidate and earned her master's degree in psychology from Howard University. She taught at Cheyney University for 17 years as associate professor of psychology before retiring in 1984, fully committing herself to her role as pastor to her fast-growing church. Dr. Bronson has ministered at numerous conferences and seminars throughout the world and is in high demand as a speaker, panelist, television guest and consultant. She has since been consecrated as Bishop and now presides over International Fellowship of Churches, Inc. One of the many accomplishments of the church includes providing scholarships to send their deserving youth to college every year. The doors to Sanctuary Church of the Open Door remain open seven days a week, as Dr. Bronson ministers to the spiritual needs of her congregants and the community. She was the first woman president of the Black Clergy of Philadelphia and has her doctorate in ministry from New York Theological Seminary.
The National Association of Professional Women is a dynamic business network where nearly 500,000 accomplished, professional women come together to interact, exchange ideas and empower themselves. Through the extensive network of close to 400 NAPW Local Chapters nationwide, members make use of online networking, educational tools and other valuable privileges of NAPWmembership.