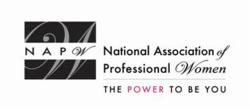 Garden City, NY (PRWEB) August 27, 2013
Dagmar Poteet has attained the highest level of membership to the National Association of Professional Women as a VIP Woman of the Year and has been recognized for outstanding leadership and commitment within her profession.
After a 25-year career as a Community Relations Expert, Ms. Poteet built a reputation for providing outstanding leadership project management, marketing and strategic planning. She is recognized as a dynamic public speaker, comfortable when interacting in both one-on-one and group settings, leading teams and liaising with different levels of management. Ms. Poteet's many contributions include mobilizing youth to identify and address the needs of their communities though service and to support young people on a life-long path of service and civic engagement. She is also committed to educating the public, the media and policymakers about the year-round contributions of young people as community leaders.
Now retired from her community relations career, Ms. Poteet recently found great satisfaction monitoring Blinn College students for Texas Success Initiative (TSI) coursework eligibility. However, due to an unexpected illness in her family, Ms. Poteet has had to take leave of her administrative responsibilities for an indefinite period of time. She is continuing in her personal commitment to care for her parent until her present set of circumstances are resolved. Until that time, Ms. Poteet will tend to her personal responsibilities with the same core values of integrity, quality and service she provided in her professional capacity as a professional business woman.
The National Association of Professional Women (NAPW) is a dynamic business network where nearly 500,000 accomplished, professional women come together to interact, exchange ideas and empower themselves. Through the extensive network of close to 400 NAPW Local Chapters nationwide, like-minded members make use of online networking, educational tools and many other valuable privileges of NAPW membership.