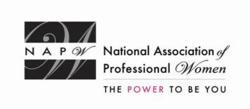 Garden City, NY (PRWEB) October 22, 2013
Mia Vetter is senior director of Gensuite LLC which specializes in information technology. Ms. Vetter has attained the highest level of membership to the National Association of Professional Women as a VIP Member of the Year and has been recognized for outstanding leadership and commitment within her profession.
Ms. Vetter brings a history of diverse business experience to her leadership role with Gensuite. She is Six Sigma certified with experience in process improvement, program management, project management, and project planning. Ms. Vetter's expert organizational and management skills, combined with the integrity and excellence that she brings to every project, has earned her the respect of her peers and superiors.
Responsible for troubleshooting and database upgrades, Ms. Vetter contributes to system upgrades and directs and implements the purchasing of appropriate databases. She is also responsible for routine maintenance of existing programs, tracking their progress, correcting problems and providing solutions. She expertly directs and supervises the facilitation of computer applications that relate to company networks and is also responsible for maintaining security through the approval and application of anti-virus programs and firewalls.
For her demonstrated leadership in strategic technology and business intelligence in which her perseverance and success exemplifies exceptional determination and intellectual creativity, Ms. Vetter is a role model and inspiration to the membership of NAPW.
The National Association of Professional Women (NAPW) is a dynamic business network where nearly 500,000 accomplished, professional women come together to interact, exchange ideas and empower themselves. Through the extensive network of close to 400 local NAPW chapters nationwide, like-minded members make use of online networking, educational tools and many other valuable privileges of NAPW membership.