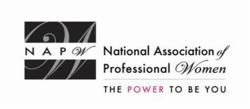 (PRWEB) October 22, 2013
Kelly J. Freeman, CFSP is the president of Elements of Style, Inc., which specializes in feng shui design and color consultation. She has attained the highest level of membership to the National Association of Professional Women as a VIP Woman of the Year and has been recognized for outstanding leadership and commitment within her profession.
Ms. Freeman is currently involved with the International Feng Shui Guild (IFSG), Empower Network and International Association for Color Consultants - North America (IACCNA).
Feng shui is an ancient art and science that was developed more than 3,000 years ago in China. It is a complex body of knowledge that reveals how to balance the energies of any given space to assure health and good fortune for people inhabiting it. As an expert in this ancient art, Ms. Freeman provides her clients with ways to harmonize and balance their home, office and/or other spaces.
After a proper consultation, Ms. Freeman offers her clients an expert assessment of their present decor and general surroundings. She then offers a variety of ways her clients can bring about beneficial changes in specific areas of their lives. For instance, according to feng shui, bathrooms are notorious for draining the life or chi from a room. Ms. Freeman knows that energy loss in bathrooms can be remedied by keeping doors and toilet lids closed. Bathroom walls should be painted in clean whites and shades of grey or calming blues. Mirrors have been called the aspirin of feng shui; with proper placement, they can dramatically shift the flow of energy in any given space. Mirrors also bring a sense of refreshment and calm.
The National Association of Professional Women (NAPW) is a dynamic business network where nearly 500,000 accomplished, professional women come together to interact, exchange ideas and empower themselves. Through the extensive network of close to 400 NAPW Local Chapters nationwide, like-minded members make use of online networking, educational tools and many other valuable privileges of NAPW membership.