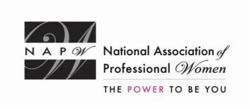 Garden City, NY (PRWEB) October 22, 2013
Ms. Nancy Evans Frieder is a writing coach and owner of The Write Stuff Help. Ms. Frieder has attained the highest level of membership to the National Association of Professional Women as a VIP Woman of the Year and has been recognized for outstanding leadership and commitment within her profession.
With a background of a combined twenty years in education and journalism, starting a business to help students prepare for college was a natural progression for Ms. Frieder. In the beginning, she assisted her friend's children with their college application essays, providing them with support and motivation for the whole process. She not only helped them with grammar and style, but she also helped them focus their personal stories to better target their intended audience: the college admissions officers. Ms. Frieder has analyzed and reviewed with various university officials the new writing prompts of the Common Application, which about 500 colleges nationwide use. She truly understands the rising importance of these essays as a more accurate reflection of the college candidate than what the admissions officers envision from merely the test scores and GPA's alone.
Ms. Frieder works with students privately, but she also conducts small summer workshops to help kick-start the application process. She looks forward to expanding her business and hopes one day to secure a grant to help students of financially challenged families receive help with their college application essays.
The National Association of Professional Women (NAPW) is a dynamic business network where nearly 500,000 accomplished, professional women come together to interact, exchange ideas and empower themselves. Through the extensive network of nearly 400 local NAPW chapters nationwide, like-minded members make use of online networking, educational tools and many other valuable privileges of NAPW membership.