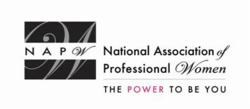 (PRWEB) October 17, 2013
Pam Jackson, Ph.D., is a Professor at Oakland Community College, which specializes in higher education. Ms. Jackson has attained the highest level of membership to the National Association of Professional Women (NAPW) as a VIP Woman of the Year and has been recognized for outstanding leadership and commitment within her profession.
Oakland Community College is the largest community college in the state of Michigan. Since 1983, Dr. Jackson has been positively impacting the academic lives of students. As a professor of mathematics, Dr. Jackson has often encountered students who have little or no interest in the field but that has never deterred her. If anything, she sees it as a challenge.
Never one to give up on a student, Dr. Jackson uses patience, along with her expansive knowledge of mathematics and construction management, to expertly guide students. Students benefit from both her teaching expertise and her effective communication skills.
A true academic, Dr. Jackson has a Bachelor of Arts in mathematics from Western Michigan University; a Master of Arts in mathematics and a Master of Science in industrial technology/construction from Eastern Michigan University. Recently, she obtained her Ph.D. in educational leadership and policy studies from Wayne State University.
The courses Dr. Jackson teaches range from all areas of mathematics including algebra, trigonometry, statistics, geometry and applied calculus to specialized fields of construction such as concrete technology, concrete paving & flatwork construction and more.
The National Association of Professional Women is a business network where nearly 500,000 accomplished women come together to interact, exchange ideas and empower themselves.Through a network of close to 400 NAPW Local Chapters nationwide, members make use of networking, educational tools and other privileges of membership.