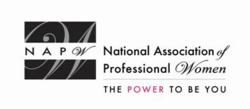 Garden City, NY (PRWEB) October 22, 2013
Victoria Ann Rice, R.N. is the owner and president at Factor Support Network, which specializes in assisting pharmacies and home health agencies with accreditation. Ms. Rice has attained the highest level of membership to the National Association of Professional Women as a VIP Woman of the Year and has been recognized for outstanding leadership and commitment within her profession.
For more than 30 years, Ms. Rice has worked in the nursing profession. She has spent her career tirelessly assisting patients in a variety of healthcare venues and situations including cardiac intensive care, emergency nursing, home healthcare, auditing, case management, quality assurance, specialty pharmacy and infusion.
As owner and president of Professional Nursing and Medical Consultants, Inc. since 1995, Ms. Rice has worked to elevate the standard of care at pharmacies, medical offices, treatment centers and home health agencies, through assisting with accreditation (CHAP, ACHC and JCAHO) and quality assurance programs. Her expertise also includes writing and editing policy and procedure manuals, power point presentations and creating programs about infection control and HIPAA compliance. Ms. Rice looks forward to expanding her company and hiring a team of highly skilled nurses with an understanding of quality assurance and auditing.
Ms. Rice is also dedicated to helping those who suffer with hemophilia. She teaches self-infusions to young children, teens and families. Her interest in and commitment to helping others live a healthy lifestyle has motivated Ms. Rice to work on her latest project, writing a cookbook that focuses on holistic health and nutrition. She also sells a line of essentials oils.
The National Association of Professional Women (NAPW) is a dynamic business network where nearly 500,000 accomplished, professional women come together to interact, exchange ideas and empower themselves. Through the extensive network of close to 400 NAPW Local Chapters nationwide, like-minded members make use of online networking, educational tools and many other valuable privileges of NAPW membership.