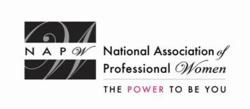 (PRWEB) October 22, 2013
Delores E. Coffey is the owner of New Beginnings-Life Just Got Healthier, Inc., which specializes in whole food vitamin supplements. Ms. Coffey has attained the highest level of membership to the National Association of Professional Women as a VIP Woman of the Year and has been recognized for outstanding leadership and commitment within her profession.
Ms. Coffey is a certified chronic disease self-management lay leader and health coach. Her company provides health and wellness education and client services. Armed with a master's degree in special education and a lifelong interest in health and nutrition, Ms. Coffey decided to embark on a career that she felt passionate about. The official launch date of her business was December 2011. It was also the date when Ms. Coffey reaffirmed her commitment to educating people in ways to get healthy.
Through networking, lectures and individual consultations, Ms. Coffey has established herself as a professional with extensive knowledge about how people can take responsibility for the state of their health. Through chronic disease self-management, patients gain the knowledge, skills, tools and confidence to become active participants in their own care so they can reach their self-identified health goals.
Ms. Coffey teaches her clients how to make healthy lifestyle choices and how to incorporate them into their lives in a practical way. She informs them of ongoing treatment options that can fit within their broader social context while actively monitoring and managing symptoms and impacts of chronic health conditions. She also provides them with a team of healthcare workers who give additional support through a range of individual and group based approaches.
The National Association of Professional Women (NAPW) is a dynamic business network where nearly 500,000 accomplished, professional women come together to interact, exchange ideas and empower themselves. Through the extensive network of close to 400 NAPW Local Chapters nationwide, like-minded members make use of online networking, educational tools and many other valuable privileges of NAPW membership.