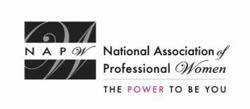 Garden City, NY (PRWEB) October 22, 2013
Estela Ganibi Bugtong, R.N.,B.S.N.,M.Ed., is a retired nurse and executive director at 5 Linx, which specializes in global communications. She has attained the highest level of membership to the National Association of Professional Women (NAPW) as a VIP Woman of the Year and has been recognized for outstanding leadership and commitment within her profession.
Born with a true passion for nursing, Ms. Bugtong has dedicated over 40 years of her life as a nurse and nursing instructor in the Philippines, Canada and Hawaii, before her exemplary leadership skills earned her a promotion to division supervisor. Following her retirement, Ms. Bugtong moved to Las Vegas to expand her career as a senior sales director of Mary Kay, Inc., where for 12 years, she educated her customers and team members about the importance of skincare, wellness and self-fulfillment.
Ms. Bugtong considers her greatest successes to be the accomplishments she has made in each of her careers, her remarkable battle and victory over cancer and most importantly, her success as a mother to her four children. Self-motivated, results-oriented and driven to succeed, Ms. Bugtong is a woman who has already set her current career goals on par with her highest aspirations for personal and academic excellence as she is working to become the next senior V.P. of 5 Linx.
For her unwavering determination in achieving success grounded in her most personal standards of excellence and for the outstanding service and dedication she has demonstrated in all facets of her career, Estela Bugtong is being honored as a role model for professional women in all walks of life.
The National Association of Professional Women is a dynamic business network where nearly 500,000 accomplished, professional women come together to interact, exchange ideas and empower themselves. Through the extensive network of close to 400 NAPW Local Chapters nationwide, members make use of networking, educational tools and many other valuable privileges of NAPW membership.