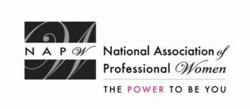 Garden City, NY (PRWEB) August 06, 2013
Marian Housel-Watt is the Owner/Administrator of Premiere Elder Care. She has attained the highest level of membership to the National Association of Professional Women as a VIP Woman of the Year and has been recognized for outstanding leadership and commitment within her profession.
At Premiere Elder Care, Ms. Housel-Watt is responsible for overseeing its entire operation from policies and procedures to outlining financial plans and accounting methods. She has been an EMT, a Police Officer, and a Director of Volunteer Agencies.
Ms. Housel-Watt's extensive background in business and community services gave her a unique vision that eventually became Premiere Elder Care, where professional caregivers provide a wide range of personalized home care service options for clients. Local and family operated, Premier's highly trained and experienced staff are helping seniors and disabled residents of California's Central Placer County to live easier and more comfortable lives. The agency also specializes in dealing with clients who suffer from Post Traumatic Stress Disorder and other mental health issues.
Professional caregivers provide many home care service options that include grooming, personal care assistance and massage, as well as help with light housekeeping and laundry. Ms. Housel-Watt succeeded in creating the ideal solution for individuals who want to maintain their independence and dignity by continuing to live in the comfort of a facility with a staff comprised of well-trained, caring people who love what they do.
Since she loves working with people and the challenges it brings, Ms. Housel-Watt considers this her dream job. She particularly enjoys keeping her clientele limited to no more than six people so she can provide personalized and customized care. She plans to reach out to the lesbian, gay, bisexual and transsexual community, which she feels is poorly served.
The National Association of Professional Women (NAPW) is a dynamic business network where nearly 500,000 accomplished, professional women come together to interact, exchange ideas and empower themselves. Through the extensive network of close to 400 NAPW Local Chapters nationwide, like-minded members make use of online networking, educational tools and many other valuable privileges of NAPW membership.