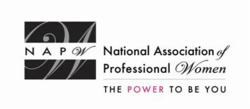 Garden City, NY (PRWEB) August 06, 2013
Kathy Norby is a Human Resource Operations Specialist at Webroot, Inc., which specializes in information security. Ms. Norby has attained the highest level of membership to the National Association of Professional Women as a VIP Member of the Year and has been recognized for outstanding leadership and commitment within her profession.
Ms. Norby has experience managing staff, cross-functional teams, external contacts and systems administration. She is recognized for her ability to help departments run smoothly and efficiently. Ms. Norby is the quintessential professional, experienced in handling multiple complex, confidential and sensitive-in-nature projects with minimal supervision in a fast-paced environment.
A recent promotion to human resource operations specialist is a testament to Ms. Norby's proficiency in assessing both candidate qualifications and safeguarding data and communications for Webroot. She is also responsible for the full life cycle of on-boarding new hires and guiding them through the first few months of employment. Her goal is to have happy employees so they will stay in their positions longer and grow with the company.
Prior to her present position, Ms. Norby was an HR staffing program manager for Webroot, Inc. She was also owner and president of Administrative Advantage, where she spent four years expertly orchestrating customer events from theme to final completion. She spent 13 years as a customer advocacy administrator with Storage Tek where she assisted customers in critical account situations.
The National Association of Professional Women (NAPW) is a dynamic business network where nearly 500,000 accomplished, professional women come together to interact, exchange ideas and empower themselves. Through the extensive network of close to 400 NAPW Local Chapters nationwide, like-minded members make use of online networking, educational tools and many other valuable privileges of NAPW membership.