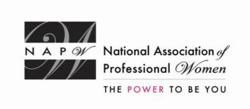 Garden City, NY (PRWEB) August 27, 2013
Peggy W. Vannucci is President and Consultant at SAP Technology Group, which specializes in SAP consulting for human resource management. Ms. Vannucci has attained the highest level of membership to the National Association of Professional Women as a VIP Woman of the Year and has been recognized for outstanding leadership and commitment within her profession.
Since establishing SAP Technology Group in 2005, Ms. Vannucci has worked tirelessly to serve the needs of her clients. Using her expertise in the areas of human resources, payroll and SAP consulting, Ms. Vannucci helps her clients successfully manage the day-to-day operations of their companies.
Through the use of integrated business software, Ms. Vannucci is able to offer her clients unified, seamless solutions when it comes to recruiting and managing employees, dispersing and organizing payroll systems, handling financial transactions and more. Under Ms. Vannucci's skilled direction, SAP Technology Group ensures clients their human resource and payroll needs are in very capable hands.
Ms. Vannucci, an active member of the American Payroll Association, has a Bachelor of Science in mathematics from the University of Memphis. She has also completed a number of courses in information technology management. Ms. Vannucci's long-term goal is to continue to obtain clients and provide them with excellent service.
The National Association of Professional Women (NAPW) is a dynamic business network where nearly 500,000 accomplished, professional women come together to interact, exchange ideas and empower themselves. Through the extensive network of close to 400 NAPW Local Chapters nationwide, like-minded members make use of online networking, educational tools and many other valuable privileges of NAPW membership.