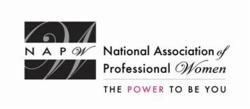 Garden City, NY (PRWEB) October 22, 2013
Cheri Rolofson, M.A., CPCU, CLU, ChFC, FFSI, AIRC and Manager of State Farm Insurance has an exceptional background in training, compliance and operations. She has attained the highest level of membership to the National Association of Professional Women as a VIP Woman of the Year and has been recognized for outstanding leadership and commitment within her profession.
Ms. Rolofson's career with State Farm Insurance began more than ten years ago as zone compliance manager where she managed a virtual team of 16 who were responsible for compliance related issues within the marketplace as it relates to agents and customers. Four years later she was put in charge of managing a communications unit, reviewing meeting and training materials presented to the agency force for compliance. In the autumn of 2011 she became finance manager where she managed and created an effective compliance program for State Farm. Presently, Ms. Rolofson is managing a team responsible for the training of the human resources and enterprise compliance and ethics departments as well as the training needs of the organization to remain compliant with regulatory requirements.
Ms. Rolofson's current position with the State Farm Insurance fully utilizes the scholarship, dedication and aspirations for success that have earned Ms. Rolofson this recognition from the NAPW, honoring her as a peer of women who have already established themselves as leaders and mentors in their professions. She remains committed to providing industry opportunities with compliance related issues within the marketplace as it relates to the company's agents and clients.
The National Association of Professional Women (NAPW) is a dynamic business network where nearly 500,000 accomplished, professional women come together to interact, exchange ideas and empower themselves. Through the extensive network of close to 400 local NAPW Local Chapters nationwide, like-minded members make use of online networking, educational tools and many other valuable privileges of NAPW membership.