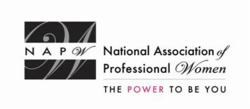 Garden City, NY (PRWEB) August 27, 2013
Diana L. Swanson is the Owner of Color Touch Interiors, which specializes in interior design. Ms. Swanson has attained the highest level of membership to the National Association of Professional Women as a VIP Woman of the Year and has been recognized for outstanding leadership and commitment within her profession.
After taking a long hiatus, Ms. Swanson is returning to the interior design industry. With the recent establishment of her own design firm, she has reignited her passion for using beautiful flooring, decorative walls and custom draperies and window treatments to beautify a person's home.
Located in Houston, Color Touch Interiors is a full-service interior design company that showcases Ms. Swanson's skills and talents for creating beautiful rooms. She easily transforms any room, from bedrooms, bathrooms, kitchens and living rooms to beautiful living spaces using her keen eye for color, style and texture. Recognized for her quality custom interior painting of walls and ceilings, Ms. Swanson uses gorgeous faux treatments, unique textures and Venetian plaster. She expertly makes over windows, walls and floors through the use of customized window treatments, blinds, shades and shutters, designer wallpaper, decorative flooring and creative back splash design. Ms. Swanson also offers her clients consultations and the installation of pictures, art and mirror hanging.
Maintaining client satisfaction is of the utmost importance to Ms. Swanson. To that end, she works closely with each and every person to see that all design needs are met. She oversees every project from start to finish to assure that each room she completes reflects not only her sense of style but her client's personality, as well .
The National Association of Professional Women (NAPW) is a dynamic business network where nearly 500,000 accomplished, professional women come together to interact, exchange ideas and empower themselves. Through the extensive network of close to 400 NAPW Local Chapters nationwide, like-minded members make use of online networking, educational tools and many other valuable privileges of NAPW membership.