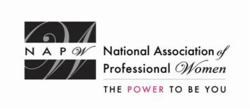 Garden City, NY (PRWEB) September 17, 2013
Patricia M. Collins is the owner of The Queen Bee Shoppe, a gift shop specializing in jewelry, fashion accessories and home furnishings. Ms. Collins has attained the highest level of membership to the National Association of Professional Women as a VIP Woman of the Year and has been recognized for outstanding leadership and commitment within her profession.
After her husband's successful battle through a lengthy illness, Ms. Collins decided it was time to make some life changes. Her decision to close a successful business opened the door to a new one in the form of The Queen Bee Shoppe. Her shop is bursting with beautiful handmade jewelry made from authentic gems, ladies clothing and handbags, and baskets made from rope found at rodeos and ranches all over Oklahoma.
For many years, Ms. Collins had been making jewelry because she loved it. Eventually she accumulated enough pieces to open The Queen Bee Shoppe, which became an instant success. It wasn't long before she relocated to The Market at Walnut Creek, a destination for fashion forward shoppers in Tulsa, Oklahoma. Today, Ms. Collins is selling her beautiful product line to customers who come from all over Tulsa in search of a unique shopping experience. She is now enjoying the benefits of her new stress-free life that is filled with the camaraderie of other industrious shop owners who have become her friends.
Ms. Collins is enjoying her newfound success, providing her customers with the wide assortment of specialty items she carries in her shop. It has given her an opportunity to touch the lives of others and interact with people from all over the country. Because of Queen Bee's success, Ms. Collins is currently making plans to open a similar shop in the near future.
Association of Professional Women (NAPW) is a dynamic business network where nearly 500,000 accomplished, professional women come together to interact, exchange ideas and empower themselves. Through the extensive network of close to 400 NAPW Local Chapters nationwide, like-minded members make use of online networking, educational tools and many other valuable privileges of NAPW membership.