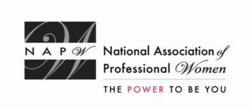 Garden City, NY (PRWEB) September 03, 2013
Yvonne Williams is a Motivational Speaker, Life Coach and Professional Trainer at YVWMotivation. Ms. Williams has attained the highest level of membership to the National Association of Professional Women (NAPW) as a VIP Woman of the Year and has been recognized for outstanding leadership and commitment within her profession.
A gifted motivational speaker, Ms. Williams has a reputation for creating change by being a positive influence in the lives of others. She delights in making lasting connections with people and making a difference in their lives. As an in-demand speaker, Ms. Williams has proven her ability for capturing an audience with her charismatic and self-confident personality. She keeps on top of the latest industry trends and developments, which includes being mentored by leaders in the field, specifically, John Maxwell, Les Brown and Paul Martinelli.
Ms. Williams' sessions are based on a continual process of assessment, goal setting, action steps and re-assessment. Clients are given the option to work individually in their home, office, by phone or as part of a group. For the most optimal results she recommends twice a month sessions that allow for adequate support for the realization of goals. The coaching process deals with an intentional change of one's personal outlook and performance. There is no one-size-fits-all approach, the Coaching Time-Line will vary for each client and ultimately depends on the growth, maturity and urgent needs of the person involved.
As a dynamic trainer, Ms Williams is comfortable training large and small groups. From helping companies soar by teaching excellent customer service to running anti-bullying classes.
The National Association of Professional Women is a dynamic business network where nearly 500,000 accomplished, professional women come together to interact, exchange ideas and empower themselves. Through the extensive network of close to 400 NAPW Local Chapters nationwide, members make use of networking, educational tools and many other valuable privileges of NAPW membership.