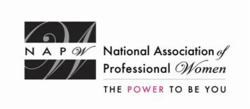 Having happy chauffeurs is having happy customers.
Garden City, NY (PRWEB) August 13, 2013
Gena Avishay is the President and Owner of Alpine Limousine Service, which specializes in corporate and live media transportation. Ms. Avishay has attained the highest level of membership to the National Association of Professional Women as a VIP Woman of the Year and has been recognized for outstanding leadership and commitment within her profession.
Ms. Avishay enjoys the many benefits that her membership in the NAPW brings. She also enjoys the recognition, the rewards for hard work and the dedication that drives her onward towards more success. She values the doors that have opened to her and gave her entry for more business opportunities and says, "I thank the National Association of Professional Women for my success."
As owner of Alpine Limousine Service, Ms. Avishay oversees its entire operation. After 14 years as the company CEO, she has accumulated an extensive range of skills and wears many hats. The transportation business is extremely fast paced and unpredictable. Such an occupation requires excellent customer service, marketing and sales training, as well as exceptional accounting skills. Ms. Avishay thrives in the kind of environment that has made her business an industry leader and is constantly empowered by her achievements.
Going forward, Ms. Avishay will be using the many positive methods she instituted over the years to make her company even more successful. She continues in her commitment to provide the finest service to her customers and consideration to her employees while staying true to her motto: "Having happy chauffeurs is having happy customers."
The National Association of Professional Women (NAPW) is a dynamic business network where nearly 500,000 accomplished, professional women come together to interact, exchange ideas and empower themselves. Through the extensive network of close to 400 NAPW Local Chapters nationwide, like-minded members make use of online networking, educational tools and many other valuable privileges of NAPW membership.