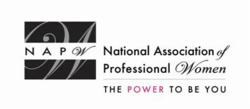 Becoming a nurse is my greatest accomplishment and my membership in the NAPW has been a valuable tool for furthering my career by opening more opportunities for professional networking.
Garden City, NY (PRWEB) August 06, 2013
Kathleen Gottschalk, R.N., C-NE, RAC-CT is the clinical director of Field Operations at Dart Chart Systems LLC, a company that specializes in long term care software. Ms. Gottschalk has attained the highest level of membership to the National Association of Professional Women as a VIP Woman of the Year and has been recognized for outstanding leadership and commitment within her profession.
Dart Chart is focused on providing reimbursement optimization services for its customers. As a leader in the field of software technology, Dart Chart has developed several tools for use within the LTC facility setting to accomplish the data entry portion of service in a manner that fits a specific facilities' work style and technology goals
Ms. Gottschalk's specific areas of expertise include long term care, long term care software and medicare/medicaid reimbursement. Her key responsibilities as clinical director include overseeing Dart Chart's software product in contracted long term care facilities where she assists with implementation, troubleshooting and ongoing support for Dart's software. A great portion of her responsibilities as clinical director of field operations require her to travel across the United States to meet with clients. She derives great satisfaction from this aspect of her job, which offers her a more personal understanding of how to maintain a good working relationship with them.
Upon reflection, Ms. Gottschalk considers becoming a nurse her greatest accomplishment and her membership in the National Association of Professional Women a valuable tool for furthering her career by opening more opportunities for professional networking.
The National Association of Professional Women (NAPW) is a dynamic business network where nearly 500,000 accomplished, professional women come together to interact, exchange ideas and empower themselves. Through the extensive network of close to 400 NAPW Local Chapters nationwide, like-minded members make use of online networking, educational tools and many other valuable privileges of NAPW membership.