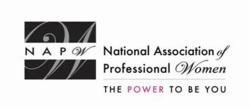 Garden City, NY (PRWEB) July 23, 2013
Marilyn Kibler-Colón is a senior level business and technology executive at Sirius Solutions L.L.L.P. Ms. Kibler-Colón has attained the highest level of membership to the National Association of Professional Women as a VIP Woman of the Year and has been recognized for outstanding leadership and commitment within her profession.
Ms. Kibler-Colón's accomplishments include consulting, software sales and project delivery across multiple industries such as oil and gas, manufacturing, financial services, information technology and media and entertainment. She held various leadership roles with major consulting companies and has built a significant roster of both Fortune 500 and mid-market clients worldwide. Ms. Kibler-Colón also held senior positions such as Regional Partner at Tatus (a division of Randstad), Partner at IBM and Executive Consultant at Xerox. In these roles, she was responsible for developing executive-client relationships, driving sales and creating practices to deliver a portfolio of services. Ms. Kibler-Colón led large, complex, global client engagements to implement creative business solutions that include IT Merger and carve-out program management, business systems such as ERP and CRM, organizational change management and personnel assessments.
Ms. Kibler-Colón's future plans include inspiring at-risk girls through the use of technology. She plans to mentor, teach and expose them to the world of possibilities that technology can give them. Ms. Kibler-Colón is also developing a step-by-step curriculum for the Girl Scouts. She holds a Bachelor of Arts in Political Science from Indiana University of Pennsylvania, and a Master of Business Administration from Southern Methodist University, Dallas, Texas.
The National Association of Professional Women (NAPW) is a dynamic business network where nearly 500,000 accomplished, professional women come together to interact, exchange ideas and empower themselves. Through the extensive network of close to 400 local NAPW chapters nationwide, like-minded members make use of online networking, educational tools and many other valuable privileges of NAPW membership.