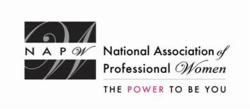 Garden City, NY (PRWEB) October 22, 2013
Kim Potter is celebrating her 20th anniversary as a licensed Massage Therapist and the owner of Kim Potter Massage. Ms. Potter has attained the highest level of membership to the National Association of Professional Women as a VIP Woman of the Year and has been recognized for outstanding leadership and commitment within her profession.
Kim Potter's background as a certified nurses assistant (CNA), helped to form the foundation for her career in the health industry including, Personal Massage Therapist to Rosemary Kennedy, Home Healthcare Aid, Massage Therapy/Bodyworker and Coordinator for the Integrated Health and Wellness center.
After a 20-year career as a nurse's assistant, Ms. Potter decided to pursue a new career in massage therapy. She became licensed in Florida in 1993, practiced in St. Petersburg, then moved to Wisconsin in 1997 to establish her practice in the Johnson Creek area where her practice has been flourishing for close to 20 years. Ms. Potter enjoys telling her clients, "I've been in the same location since the last century."
Ms. Potter was considered a trailblazer when she moved her practice to Wisconsin. Massage therapy was not as common as it is today. Through dint of hard work she made her business a success. Ms. Potter is also dedicated to educating her clients on how to maintain or improve their mobility levels and reduce the risk of muscle injuries. She combines Craniosacral, Reiki and other massage methods for optimal results. She also does chair massage and teaches Reiki classes by appointment. Her humorous outlook on life can be seen on her clever website http://memesmoments.com.
The National Association of Professional Women (NAPW) is a dynamic business network where nearly 500,000 accomplished, professional women come together to interact, exchange ideas and empower themselves. Through the extensive network of close to 400 NAPW Local Chapters nationwide, like-minded members make use of online networking, educational tools and many other valuable privileges of NAPW membership.