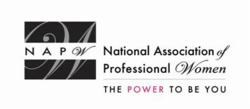 Garden City, NY (PRWEB) October 22, 2013
Ms. Kristie Parrish is an executive officer for the National Geospatial-Intelligence Agency. Ms. Parrish has attained the highest level of membership to the National Association of Professional Women as a VIP Woman of the Year and has been recognized for outstanding leadership and commitment within her profession.
Ms. Parrish is approaching her 10 year anniversary with the National Geospatial-Intelligence Agency where she has had the privilege of providing timely, relevant, and accurate geospatial- intelligence in support of national security. NGA provides imagery, map-based intelligence and geospatial information in support of the nation's military forces, national policy makers and civil users. Self-motivated, results-oriented, and driven to succeed, Ms. Parrish is a seasoned professional who constantly sets her career goals to keep pace with her highest aspirations for personal excellence.
Ms. Parrish is an executive officer who brings loyalty, professionalism and integrity to every project under her direction. She is driven towards excellence in everything she does and holds herself and others to a higher standard in the interest of NGA and the members of her team. Ms. Parish always leads by example with a powerful work ethic and works tirelessly to provide skillful direction, insight and guidance often coordinating efforts between different departments.
Her commitment to NGA continues to empower her personal and professional growth; a sentiment she strives to translate to her superiors and co-workers. Ms. Parish's dedicated work ethic continues to define her vital role within the organization. Her future goal is to be promoted from high level 3 band to the next level.
The National Association of Professional Women (NAPW) is a dynamic business network where nearly 500,000 accomplished, professional women come together to interact, exchange ideas and empower themselves. Through the extensive network of close to 400 local NAPW chapters nationwide, like-minded members make use of online networking, educational tools and many other valuable privileges of NAPW membership.