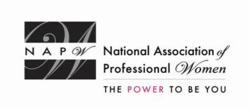 Garden City, NY (PRWEB) August 06, 2013
Emma J. McClain, B.S.N., CEN, CCRN, is a Critical Care Emergency Nurse. Ms. McClain has attained the highest level of membership to the National Association of Professional Women as a VIP Woman of the Year and has been recognized for outstanding leadership and commitment within her profession.
Ms. McClain is nearing retirement from her impressive career in the United States Air Force where she has been serving on the renowned Air Force Critical Care Transport Team since 2001. Ms. McClain successfully completed a 20-year military career serving in various leadership positions and completing five deployments. Her official title is the Assistant Service Chief of the Medical Care Intensive Unit at the Department of Defense's largest medical center. The center is frequently referred to as the President's hospital and is located at Walter Reed in Bethesda, Maryland.
After finding her niche in the military, Ms. McClain managed the day- to-day operations of the hospital's intensive care unit, which was composed of 24 beds and a staff of 100. Ms. McClain's exceptional diagnostic skills enabled her to excel in an emergency environment where rapid and accurate diagnoses of many different physical ailments are vital to the efficient running of a hospital. Upon her imminent retirement, Ms. McClain plans to open her own home-based consulting legal/nursing business and is looking forward to transitioning from a career in military critical care to working as a consultant in the public sector. She is also making plans to pursue an MBA and a doctorate in the near future.
The National Association of Professional Women (NAPW) is a dynamic business network where nearly 500,000 accomplished, professional women come together to interact, exchange ideas and empower themselves. Through the extensive network of close to 400 NAPW Local Chapters nationwide, like-minded members make use of online networking, educational tools and many other valuable privileges of NAPW membership.