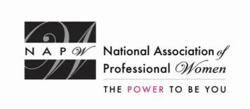 Garden City, NY (PRWEB) August 06, 2013
Marty E. Wisher is the CEO and Artist at Swan Studios, which specializes in artistic services. Ms. Wisher is a professional Actress, Director and Painter of murals and faux paintings. Ms. Wisher has attained the highest level of membership to the National Association of Professional Women as a VIP Women of the Year and has been recognized for outstanding leadership and commitment within her profession.
At the young age of four, Ms. Wisher's mother took her to a television station in Biloxi, Mississippi where she became a regular on the hit children's show, Romper Room. Her desire to be in front of an audience never diminished. In her teens, Ms. Wisher went on to appear in many commercials and acquired numerous modeling assignments, eventually becoming the famous Angelo's Pizza girl on television. Even before she worked on professional gigs, Ms. Wisher performed in churches, local dinner theaters, commercial films and Kings Players, for which she both wrote and performed.
Known as a multi-talented artist, Ms. Wisher counts painting, writing, acting, directing and modeling among her many attributes. Her writing skills led her to create the sci-fi film Light, currently available on Amazon.com. For more info on her film and production company, visit http://www.starlightstudioproductions.com
Now transitioning from performing, Ms. Wisher has decided to focus her energy and artistic talent on painting murals and faux finishing. Creating unique, underwater murals has become her most recent passion. Her collection of murals and faux fiinishes can be viewed on her website, http://www.swanstudios.net and Facebook fan page http://www.facebook.com/swanstudiosinc.
The National Association of Professional Women (NAPW) is a dynamic business network where nearly 500,000 accomplished, professional women come together to interact, exchange ideas and empower themselves. Through the extensive network of close to 400 local NAPW chapters nationwide, like-minded members make use of online networking, educational tools and many other valuable privileges of NAPW membership.