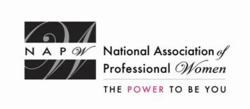 (PRWEB) October 22, 2013
JoAnne E. Robinson, president of At Your Pet's Service has attained the highest level of membership to the National Association of Professional Women as a VIP Woman of the Year and has been recognized for outstanding leadership and commitment within her profession.
Ms. Robinson and her daughter successfully run At Your Pet's Service. The company was established to provide clients with peace of mind during separations from their pets as a result of business trips, vacations or illnesses. Being certified by the highly respected Pet Sitters International gives clients additional assurance that their pets will be placed in the care of professionally trained individuals who not only know how to care for animals, but love them as well.
Renowned for her attention to detail, Ms. Robinson conducts a 45-minute consultation with prospective clients at her office to ensure the compatibility between pet sitter and pet. During the pet sitter/pet owner home visit, any questions or concerns are addressed and followed up at the contract signing.
At Your Pet's Service includes single visits that consist of a minimum of 25 engaging minutes with the client's pet. The pet sitter will feed, water, walk, play and love the animal during this time and will be dependent upon the client's specific instructions. Other categories of services include after 9:00 pm visits, holidays, overnights, out of town, doggie day camp and training. At Your Pet's Service is not a boarding facility but rather a place where dogs can join other dogs in Ms. Robinson's home with her family in a real-life setting.
The National Association of Professional Women (NAPW) is a dynamic business network where nearly 500,000 accomplished, professional women come together to interact, exchange ideas and empower themselves. Through the extensive network of close to 400 NAPW Local Chapters nationwide, like-minded members make use of online networking, educational tools and many other valuable privileges of NAPW membership.