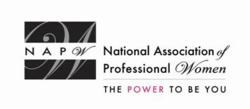 (PRWEB) August 27, 2013
Teri Egner, M.S., LPC is the Program Field Representative for the Oklahoma Department of Rehabilitation Services. Ms. Egner has attained the highest level of membership to the National Association of Professional Women (NAPW) as a VIP Woman of the Year and has been recognized for outstanding leadership and commitment within her profession.
Ms. Egner has 32 years of experience with Oklahoma's Department of Rehabilitation Services (DRS) which provides opportunities for competitive employment, independent life and economic self-sufficiency by helping Oklahomans with disabilities bridge barriers to success in the workplace, school and at home. She serves as a liaison between the state, DRS field offices and contracted employment vendors to facilitate the delivery of employment opportunities for qualified individuals.
As program field representative, Ms. Egner develops and monitors state-wide employment contracts to ensure they are in compliance with Federal and state laws. She has earned a reputation for being a dedicated and caring advocate for her clients and delivering essential programs and services. Ms. Egner leaves no stone unturned while searching for innovative employment opportunities. Throughout her career she has assembled an impressive portfolio of potential employment programs and opportunities for eligible individuals with significant disabilities.
Ms. Egner is involved in National APSE and OK-APSE, where she has been the president of the state chapter for the last seven years. She is also heavily involved in the Employment First Alliance whose goal is to double the number of people with an intellectual disability in competitive employment by 2015. Ms. Egner's expertise is built on decades of experience managing matters concerning rehabilitation services and community-based employment services for people with significant disabilities. She has provided countless hours of assistance for those in crisis situations.
The National Association of Professional Women is a dynamic business network where nearly 500,000 accomplished, professional women come together to interact, exchange ideas and empower themselves. Through a network of close to 400 NAPW Local Chapters nationwide, members make use of online networking, educational tools and other privileges of membership.