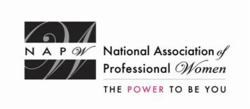 Tonight, we are a Chapter of 220 members, strong and growing, up from 204 members when I was installed as President last month...Let's keep up the good work; continue to invite your guests to our meetings!
Garden City, NY (PRWEB) August 01, 2013
Members and guests of the NAPW Westchester, NY Local Chapter gathered on July 18th for a professional networking meeting at Havana Central Restaurant in Yonkers, NY.
The group of professional women enjoyed making connections and learning more about each other at the Girls Night Out networking event.
New member Geraldine (Gerri) Brown, a marketing executive at Ridge Hill, shared an engaging presentation about small-business marketing.
The evening began at 6:00pm with networking, business card exchanges and tropical drinks.
Each attendee was presented with a red Ridge Hill Shopping bag with free parking voucher, mini fan and coupons for Mojito cocktails, meals and Ridge Hill desserts.
Westchester Chapter President Crystal M. Cutler kicked off the official start of the meeting by welcoming everyone, briefly speaking about the evening's agenda, upcoming opportunities and events.
"Tonight, we are a Chapter of 220 members, strong and growing, up from 204 members when I was installed as President last month," said Chapter President Cutler.
"Let's keep up the good work; continue to invite your guests to our meetings!"
The Chapter President then introduced guest speaker Geraldine (Gerri) Brown to the group of professional women. Ms. Brown, a new Westchester Chapter member, was there to share her experiences as a marketing executive at Ridge Hill.
"Tonight, it is my pleasure to introduce Gerri Brown to you tonight, as one of NAPW's newest members!" said President Cutler.
Ms. Brown has been in marketing for many years and got her start opening Nine West stores. Her presentation was excellent and kept the audience engaged and interested. Afterward, Chapter President Crystal Cutler presented her with a New Member Welcome Gift and an NAPW Notebook. Miyoko Yamakawa was also presented with a New Member Welcome Notebook.
Members were asked to actively participate in this month's charitable acts: Cheryl Croce's annual "Walk" to end Alzheimer by joining her Memory Caregivers Team and walking, making a donation or otherwise providing a matching contribution. The Chapter President also invited members to contact her to help to engage the Chapter's French Foreign Exchange Student, Cyrine.
"She speaks fluent English, hopes to study law some day and while here, she would love to view the inside of an American courtroom and take in a Yankee Game," said Ms. Cutler.
"If we can squeeze into her busy schedule, we may be able to join her at that game by month's end. I will keep you all posted."
Also, in members' inboxes this month and on the Westchester Chapter Page: a travel opportunity, courtesy of Chapter Member Cappy Devlin of Cappy's Travel and WFAS AM Radio.
They were invited to call-in and qualify to win a seven-day cruise on the new Norwegian Breakaway. (For information about booking a cruise, members can contact Cappy directly and take advantage of her special group rates.)
The Chapter President closed the meeting by reminding members to update their profile pages with a photo, bio and contact information, designate Westchester Chapter as one of their Local Chapters and like the Westchester Chapter Facebook Page.
Janet Rodriguez was thanked for her assistance with Registration, Nathallia Clarke-Walker for her picture-taking and the Havana Central staff for their attentiveness.
The President invited Havana Central Manager Martin Kehayas to address the group and be photographed with the Chapter. Situated in the picturesque outdoor Ridge Hill Shopping Plaza, Havana Central offers Cuban cuisine, Mojito tropical drinks, live salsa bands and dance floor. Its back room with Cuban décor and closing doors provided the perfect backdrop for the Chapter's summer meeting.
Upcoming Chapter meetings: August 7th- Friends & Family BBQ at Rye Playland; Golf Outing: to be announced by Linda Hamilton and September 19th- Set sail for charity to benefit My Sister's Place Shelter for victims of domestic violence.
Members attending previous meetings: Crystal M. Cutler, Cheryl Croce, Darlene Haywood, Kimberly Pondoff, Carmen Meausoone, Sandra Rampersaud, Vera Halpenny, Bernice Burney, Patty Oliveira, Cecile Fray (VIP), Natasha Galperin, Nathallia Clarke-Walker and Lynda Hamilton. Members attending for the first time or for the first time in a long time: Sherice White, Joyce Catalfamo-Gifford and Carol Grosvenor. New members attending for the first time: Miyoko Yamakawa and Geraldine Brown.
Former member attending as a guest: Janet Rodriguez. Guests: Andrea Campbell, Samantha Hunt, Delores Thompson, Lois Parker, Ellen Torres, Vanessa Vecchio-Muler, Carmen Hunt and Angela Salerno.
The National Association of Professional Women (NAPW) is the largest and most recognized network of female professionals. NAPW provides a forum where women can interact, exchange ideas, educate, network, and empower. NAPW Local Chapters allow members to maximize their experience through meetings, networking opportunities, and professional events.
For additional information regarding the NAPW Westchester, NY Local Chapter and/or NAPW, please visit http://www.napw.com.
Follow NAPW on Facebook and Twitter.
###