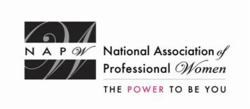 Truly important connections were made among attendees for new jobs, business ventures and sales opportunities.
Garden City, NY (PRWEB) August 20, 2013
Members and guests of the NAPW Westchester County, NY Local Chapter gathered on August 7th for a unique networking meeting at Rye Playland at historic Playland Park in Rye, NY.
The group of professional women enjoyed a fun-filled day at the park that included rides, swimming and games, a delicious barbeque and networking.
In July, members and guests hosted a breakfast meeting for an 18-year-old French foreign exchange student and participated in this year's 30th Annual National Police Night Out in Yonkers.
"We are an active chapter with interesting events and activities," said NAPW Westchester County President Crystal Cutler. "Our Friends & Family BBQ was a fun event that we hope becomes an annual Chapter tradition."
Nearly 70 members and guests converged on the 280-acre park and enjoyed rides and amusements, an Olympic-size swimming pool, a skating rink, restaurants, boardwalk concessions, two beaches and outdoor picnic spaces, all situated on 7,900 feet of Long Island Sound shoreline.
At 6:00pm, chapter President Crystal Cutler welcomed members and guests as they enjoyed a barbeque at a lakeside picnic site. With light music in the background attendees networked as they feasted on burgers, hot dogs and salad.
"Truly important connections were made among attendees for new jobs, business ventures and sales opportunities," said President Cutler of the event.
The previous month, the Westchester County Chapter's Charitable Act was hosting a breakfast for an engaging 18-year-old French foreign exchange student named Cyrine, who lives in the town of Cassis in the south of France.
The chapter recognized Cyrine, who plans on studying law in college, with an Honorary Chapter Member for the Day Award, as well as an NAPW Journal and Pin.
"Travel, foreign languages and cultures are part of the preparation for life and career that French students receive. I will share this experience with my classmates in France and carry it with me through my life and career," said the student.
July's Charitable Act was the result of Westchester Chapter President Crystal M. Cutler's networking with NAPW Litchfield County Local Chapter President, Dr. Daphne Clarke-Hudson, who organizes an annual student exchange program.
"With this act, our chapter has had far-reaching impact, sharing American culture and professionalism across both the seas and generations," said President Cutler. "A special thanks to Westchester Chapter Member Adeline Ortiz and her family for serving as host family."
"This has been a great learning experience for both Cyrine and my family," President Ortiz added. "Everyone should serve as a host family at least once and as well, send their children abroad."
The Westchester County Chapter also participated in this year's 30th Annual National Police Night Out in Yonkers, NY where the Chapter President and members Adeline Ortiz, Lynda Hamilton, their families and sponsor Sam's Club of Elmsford visited four outdoor locations around the City of Yonkers for an evening of music, food, fun and networking.
Every year, this event introduces local law enforcement to the communities they serve and promotes community participation in anti-crime efforts.
"Yonkers Mayor Spano graciously agreed to speak to the Westchester Chapter at one of the upcoming chapter meetings," President Cutler said. "You never know who you'll meet or what important connections you'll make at our Westchester meetings and events!"
Chapter member Cheryl Croce presented information on the Westchester Chapter's upcoming "Walk to end Alzheimer's." Help the team meet their financial goal; visit the team page.
Upcoming meetings and events: September 9th – Last day to donate to Annual Alzheimer's Walk; September 19th –Annual "Set Sail" event will benefit My Sister's Place Domestic Violence Shelters and September 30th - Wounded Warrior Project - Golf Event.
Visit golfmarkets.ticketbud.com/walk-in-the-woods-golf-outing for more information.
Members and guests attending the August Friends & Family event included: chapter members Carmen Meausoone, Cheryl Croce (and fiancé Tony Lividini), Cathy Peterson, Melissa Moak, (guest photographer Chris Bojanovich and wife, Malu,) Olga Rivera, Sophia Anglin, Monica Martinez-Hess (husband and baby son), Dr. Thelma Jones and Chapter President Crystal M. Cutler), Lynn Buckmeyer (and male guest), Melissa Moak's (female guest Carolyn), Sophia Anglin's two daughters and male guest, Edith Barillas and nephew, Calvin E. Cutler, (son of Chapter President), guest of member Carmen Measoone.
The National Association of Professional Women (NAPW) provides a forum where women can interact, exchange ideas, educate, network and empower. NAPW local chapters allow members to maximize their experience through meetings, networking opportunities, and professional events.
For additional information regarding the NAPW Westchester County, NY local chapter and/or NAPW, please visit http://www.napw.com.