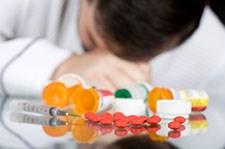 The first thing parents need to do is become knowledgeable about the drugs their children might encounter.
(PRWEB) January 21, 2014
In the last decade, the fastest growing drug of abuse is prescription drugs, especially among young people. Among the young, it can appear that these drugs must surely be safer to abuse than street drugs. The tragic truth is that these drugs can be just as addictive, deadly and damaging as anything bought from a corner drug dealer. To help parents fight the abuse of these drugs by their children, Narconon International has published a special report titled What You Can Do about Prescription Drug Abuse, now available online.
"The first thing parents need to do is become knowledgeable about the drugs their children might encounter," said Bobby Wiggins, drug education specialist for Narconon International. "So the first thing we do is familiarize parents with the different classes of drugs their children might see their friends abusing. As we educate parents, we have taken great care to make this information easy to understand."
Once a parent is familiar with popular drugs, their effects and dangers, the report goes on to explain where young people typically acquire these drugs and how to identify an addiction to prescription drugs.
Next, the report helps a parent understand how abuse of a few pills can grow into addiction – again, so they can understand it themselves and educate their children on the dangerous paths they could find themselves on. A precise outline of educational steps is offered to help a parent take up this difficult subject.
"Currently, more than six million Americans abuse prescription drugs each year," said Wiggins. "Every day, fifty Americans die from prescription painkiller overdoses. If more parents educated their children on the life-threatening dangers involved in abusing these drugs, I am sure these numbers can start coming down. That is why we have published this new report – to help parents know where to start and what to say."
This new report can be found by visiting: http://www.narconon.org/drug-abuse/prescription/what-you-can-do-about-it.html
For nearly fifty years, Narconon has been helping the addicted find recovery and offering drug prevention classes in schools, clubs and civic organizations around the world. For more information on Narconon drug rehabilitation and prevention, call 1-800-775-8750 today.
---
Reference:
http://healthyamericans.org/reports/drugabuse2013/TFAH2013RxDrugAbuseRpt12_no_embargo.pdf