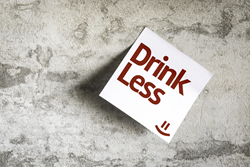 The link between alcohol and sexual assault, domestic abuse, domestic violence and assault is clearly documented.
Canadian, Oklahoma (PRWEB) April 17, 2015
Alcohol and Violence
The National Council on Alcoholism and Drug Dependence (NCADD) notes that drinking and driving has been the focus of much public and media attention. At the same time, the link between alcohol and crime received less public attention.
Crimes such as domestic abuse and violence and sexual assault, and their relationship to alcohol have been clearly documented.
According to the NCADD, 5.3 million adults in America were drinking alcohol at the time of the offense which resulted in their conviction. Thirty-six percent of those individuals were already under correctional supervision at the time he or she committed the alcohol-involved conviction offense.
According to the U.S. Department of Justice (DOJ), at the time a majority of criminal offenders committed their crimes, they were under the influence of alcohol only; highlighting the fact that excessive drinking leads to criminal behavior.
According to federal research, use of alcohol was a factor in the homicides committed by 40 percent of convicted murderers now incarcerated in either State prison or jail.
The NCADD cites alcohol as a factor in 40 percent of all violent crimes committed currently in the U.S. Furthermore, the victims of rape and sexual assault, along with victims of simple and aggravated assault and robbery, perceive the perpetrator of the crime to have been drinking alcohol.
NCADD cites offender alcohol-use as a factor in 37 percent of sexual assaults and rapes, based on reports of victims. Twenty-seven percent of aggravated assault, 25 percent of simple assaults, and 15 percent of robberies involved alcohol use, as well.
Alcohol and Domestic Violence
The NACADD cites statistics indentifying the link between alcohol—and crime:

Violent crime offenders are far more likely to be under the influence of alcohol rather than other drugs.
In violent crimes, which involve intimates such as a girlfriend, a boyfriend, or a former or current spouse, alcohol is more likely to be an influencing factor in the violence.
Two-thirds of victims attacked by an intimate reported alcohol involvement, compared to 31 percent of those victimized by strangers.
Nearly half-a-million violent incidents between intimates involved offender alcohol consumption.
744,000 incidents of violence amongst acquaintances involve alcohol.
And very important for families to know is the fact that 70 percent of alcohol-involved incidents of violence take place in the home most frequently at 11: p.m. Twenty-percent of such incidents involve weapon use other than the fists, hands or feet.
Alcohol Related Prevention
Narconon Arrowhead is a long-term drug and alcohol rehabilitation and education center located in Southeastern Oklahoma. In support of National Sexual Assault Awareness and Prevention Month, Narconon Arrowhead of Oklahoma is raising public awareness of alcohol-related prevention measures to help minimize the risk of alcohol-related violent crime.
Do not endanger your physical and emotional safety and well-being by drinking to excess at parties, bars, or in public situations that leave you vulnerable to sexual assault or rape.
Do not drink if you are angry or upset with a spouse, a significant other, a child, or a friend. It opens the door to incidents of domestic violence.
Do not antagonize or invite an altercation with a person who is under the influence of alcohol. Alcohol is linked to violence and aggression. Better to stay safe by walking away.
If there is a family member or intimate who is prone to aggression and violence when drinking alcohol, recognize danger. Take measures to safeguard physical and mental wellbeing.
Alcohol abuse ruins lives. Seeking effective alcohol rehabilitation treatment for yourself or a loved one before crimes of violence are committed is the best—and safest-- prevention measure. For more information call 800-468-6933.
Sources:
https://www.whitehouse.gov/the-press-office/2015/04/01/presidential-proclamation-national-sexual-assault-awareness-and-preventi