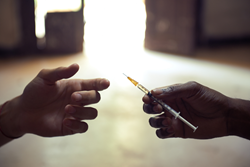 The demographics of heroin abuse are changing, and suburban youth in the Midwestern, Northeastern, Southern and Western United States are at increased risk of heroin overdose.
(PRWEB) March 26, 2015
Heroin Abuse in the United States
The abuse of opioid analgesics and the deaths cause has garnered much attention in recent years. Perhaps less noticed has been the concurrent steady increase of heroin abuse and heroin-related overdose deaths.
The Centers for Disease Control (CDC) recently released study results based on information collected from 28 U.S. states on March 4th 2015. The study found that U.S. heroin overdose death rates doubled from 2010 through 2012.
The CDC study evidenced nationwide trends and demographics for heroin-related overdose deaths from 2000 through 2013.
From 2000 through 2013, it was found that heroin-involved drug poisoning (overdose) deaths almost quadrupled, with men at higher risk than women. Most of the increase occurred after 2010.
The study highlighted the changing demographics and trends of heroin use and heroin-related overdose deaths in the United States. Whereas a decade ago, non-Hispanic blacks evidenced the highest rate of heroin-involved poisoning deaths, 2013 evidenced non-Hispanic whites aged 18 to 44 reporting the highest rated of heroin-involved overdose deaths.
The Midwestern United States experienced the greatest increase of heroin-related overdose deaths from 2000 through 2013, with an 11-fold increase. The Northeastern region of the country reported a more than 4-fold increase. The Southern region of the U.S. reported a 3-fold increase. And the Western region of the country reported a 2-fold increase.
A Heroin Overdose Prevention Warning
Narconon Arrowhead, a long-term live-in drug and alcohol rehabilitation and education center located in Southeastern Oklahoma is issuing a warning on heroin overdose, and its prevention.
With many U.S. states passing laws to prevent and tighten-up on illegal use and abuse of prescription opioid drugs, those who are using and abusing opioids frequently switch to heroin as a cheaper and more easily obtained alternative drug.
Those users accustomed to the controlled dosage of an opioid prescription drug in pill form are at high risk of the uncontrolled dosage of heroin, putting them at risk of accidental overdose.
The likelihood of heroin overdose increases as the user's body and health is increasing impaired by heroin use over time. This in itself can contribute to an increased risk of overdose.
Heroin overdose can also be caused by a difference in heroin purity. Whereas the user is accustomed to 40% pure heroin, he or she may end-up getting and using 90% street heroin. While overdose would not result from using the same dose of 40% pure, the same amount of twice-as-strong heroin could lead to overdose.
Most heroin obtained on the streets is "cut" with other substances or other drugs, and is not pure. Substances used to cut heroin include such things as quinine, powdered milk, starch or sugar. Strychnine or other poisons are also used to cut street heroin.
The heroin abuser is at risk of overdose and death due to not knowing the actual strength of the heroin, or its true contents. Additional risks and dangers of disease transmission are posed by the sharing of needles and other injection paraphernalia.
It is important to know the signs of heroin overdose if faced with its life-threatening circumstances:
➢ Pupils of the eyes are pinpoint size
➢ Bluish fingernails
➢ Bluish skin
➢ Cold and clammy skin
➢ Lowered heart rate
➢ Lowered blood pressure
➢ Muscle loosness
➢ Severe respiratory distress
➢ Coma
➢ Seizures
➢ Death
In the event of a heroin overdose, call 911. The best heroin overdose prevention plan includes learning life-saving actions to take before an overdose occurs. Knowing ahead of time what to do, and what not to do, will enable you to help until paramedics arrive on the scene.
For more information call 800-468-6933 or visit our website.