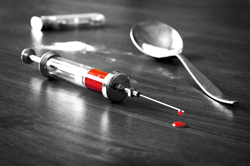 A workable approach to heroin addiction recovery is based on an understanding of the life cycle and mechanics of addiction.
Canadian, Oklahoma (PRWEB) February 23, 2015
Heroin addiction has gained a strong foothold in America today. The Centers for Disease Control and Prevention (CDC) reports a link between heroin use, and opioid painkillers.
Heroin Addiction Today
The 1990s birthed the treatment of chronic pain with drugs such as Percocet, Opana and OxyContin. Recent federal and state coordinated crackdown efforts to shut-down opiate dispensing "pill mills" resulted in a scarcity of opiates.
The alternative to opioid use is the cheaper and often more easily obtained drug, heroin.
According to the CDC, three-fourths of heroin abusers began with pills.
Heroin Treatment Today
Heroin addiction treatment today is primarily a pharmacological approach, where the addict's dependency on heroin is substituted for another chemical dependency on a drug such as Subutex, Methadone or Naltrexone. The focus is on inhibiting or suppressing the addict's heroin withdrawal symptoms and/or heroin cravings.
Using substitute drugs does not identify, address or resolve the underlying reason or cause for the individual starting down the road to addiction to begin with.
Behavioral therapies which focus on modifying the behavior related to the heroin addict's drug use, and on increasing skills to cope with life is another approach to heroin addiction treatment. Though some life stresses may be alleviated, or an addict may be influenced to change to a greater or lesser degree, this approach doesn't necessarily equip the person to accurately identify or accurately address the underlying cause.
In an effort to provide effective heroin addiction treatment, a pharmacological-behavioral therapy combined approach is also used.
A Different Approach
Narconon Arrowhead takes a different approach to heroin treatment, one which is based on an understanding of addiction, its life cycle and mechanics. This approach is broadly workable, and can help an addict understand the facts of chemical dependency.
Addiction has a life cycle:

It begins with problem. It can take the form of a discomfort, or some form of emotional or physical pain physical.
The person experiencing the problem has no immediate solution.
The person feels that the problem is major, persistent and without relief or solution.
Despite the addictive potential, this is the reason the he person will begin to use drugs or alcohol.
The person feels relief for using the drugs or alcohol.
Even though relief is temporary, the person adopts the drugs or alcohol as a solution to the problem.
Value is assigned to the drug or drink by the person—the reason to use again.
Peer pressure is an influencing factor in addiction. Another is the fact that the individual in some way felt bad before using a drug or alcohol, and afterwards felt better. The relief gotten has value to the individual.
Tips for Heroin Addiction Recovery
Narconon Arrowhead delivers a drug-free and evidence-based approach to treating heroin addiction. The Narconon drug rehabilitation treatment program is an effective and workable alternative treatment.
Narconon Arrowhead shares the following tips for heroin addiction recovery:
There is hope.
It is possible to get through a drug-free heroin withdrawal with minimal discomfort.
It is possible to markedly reduce or eliminate the physical and mental drug cravings which drive you to use again.
It is possible to understand what caused you to start using drugs in the first place.
It is possible to make-up the damage you have caused yourself and others due to your heroin abuse and the addiction lifestyle you lead.
It is possible to learn the life skills tools you may be missing, or need to have to enable you to live your life drug-free.
It is possible to make a new beginning, to restore some of your dreams and goals, and create a sober and productive life.
Make the decision to get clean.
Act on your decision.
For more information call 800-468-6933 or log onto http://www.narcononarrowhead.org.
Source:
http://projects.huffingtonpost.com/dying-to-be-free-heroin-treatment