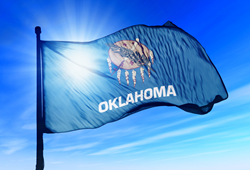 Substance abuse is a serious problem in Oklahoma, and its costs both in terms of economics and human suffering are staggering.
Canadian, OK (PRWEB) April 24, 2015
Drug Abuse in Oklahoma
The Oklahoma Department of Mental Health and Substance Abuse Services (ODMHSAS) estimates substance abuse costs Oklahoma nearly $7 billion dollars annually. Nationwide, the cost is estimated at $414 billion.
Substance abuse accrues its astronomical economic toll on Oklahoma in health care, social services, public safety, business and property loss-related expenses. Lost productivity-related costs drain the state of another $5 billion dollars.
The human and social costs are extreme. According to ODMHSAS, drug and alcohol addiction in Oklahoma contributes to:

85 % of all homicides.
80% of all incarcerations in prison.
75% of all divorces.
65% of all cases of child abuse.
55% of all domestic assaults.
50 % of all traffic fatalities.
35% of all rapes.
33% of all suicides.
These sobering statistics represent untold human suffering, ruined lives, destroyed dreams, hopeless futures, and the loss to society of individuals who could have made a beneficial impact upon our world.
Oklahoma's Need for Substance Abuse Treatment
Due to the substance abuse and its consequences, Oklahoma also faces the issue of substance abuse treatment.
According to ODMHSAS, an estimated 140,000 Oklahomans over the age of 18 need alcohol addiction treatment. That accounts for about 5 percent of the Oklahoma population.
One percent of Oklahomans, approximately 21, 000 people, are in need of treatment for other types of drug addiction.
Close to 6 percent of Oklahoma's 323,000 adolescents need treatment for drug and alcohol addiction. That is approximately 20,000 Oklahoma teens.
Alcohol addiction statewide surpasses drug addiction 7.5 to one. This means that for every person in need of drug treatment, more than seven people are in need of alcohol treatment.
Oklahoma is facing the loss of thousands of her youth to substance abuse. These are the young men and women who should be reaching adulthood; preparing to participate in the work-a-day world and the preservation and governance of their state.
The costs are just too great.
Available Substance Abuse Treatment in Oklahoma
The Oklahoma Department of Mental Health and Substance Abuse Services cites a number of available substance abuse treatment programs in the state supported—at least in part—by ODMHSAS funding.
These treatment programs offer a range of services, including:
Detoxification.
Outpatient counseling.
Residential treatment.
Halfway houses.
Other available services.
To find a program near you, the ODMHSAS recommends calling ReachOut at their statewide toll-free number: 1.800.522.9054. It is answered by ReachOut staff members 24 hours per day, and staff can help a person find the right services for themselves—or a family member.
Oklahomans who are deaf or hard-of-hearing can use a TTY (a Text TeleTYpe; Text Telephone, or Talk To You) to call ReachOut.
A list of state-supported substance-abuse treatment facilities in Oklahoma can be found on the ODMHSAS website. Alphabetically arranged by city, the list is user-friendly, and makes finding a program easy.
The Substance Abuse and Mental Health Services Administration (SAMHSA) has prepared a list of nationwide treatment providers. The list can be found on their website at http://www.findtreatment.samhsa.gov.
Narconon Arrowhead, located in Southeastern Oklahoma, is a long-term drug and alcohol rehabilitation and education center serving Oklahomans in need of substance abuse treatment. Its holistic drug-free approach to treating addiction is effective in helping addicts reclaim their lives from addiction. For more information call 800-468-6933.