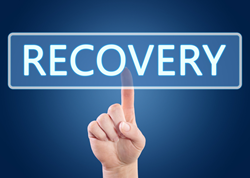 When conventional approaches to drug rehabilitation treatment are not working with a drug-addicted person, there are effective alternatives to pursue before giving-up.
(PRWEB) September 16, 2014
SAMHSA, the federal Substance Abuse and Mental Health Services Administration, has as its mission a reduction of the impact of substance abuse and mental health issues on the communities of America. Featured on the SAMHSA website in September is National Recovery Month, also simply Recovery Month, with its main focus being to honor the gains made by those individuals in recovery. It also seeks to educate Americans on the facts related to addiction treatment in an effort to help those with substance abuse issues live a healthy and rewarding life.
In support of National Recovery Month and its mission, the Oklahoma-based drug rehabilitation and drug education center, Narconon Arrowhead, is offering tips to the public via its newly released booklet, The Life Cycle and Mechanics of Addiction.
The Three Barriers to Successful Recovery
Authored by Gary W. Smith, Narconon Arrowhead Executive Director and long-time professional in the field of chemical dependency and drug rehabilitation treatment, the booklet sheds much needed light on the subject of addiction, and provides insight into and understanding of its cause addiction and its resolution.
Particularly appropriate to National Recovery Month, it presents the Three Barriers to Recovery which the addict must overcome in drug rehabilitation treatment is to be successful: Cravings, Depression and Guilt.
While it is vital for anyone seeking to understand and solve a substance abuse problem to acquire The Life Cycle and Mechanics of Addiction for themselves and read it in full; Narconon Arrowhead is offering some tips based on the booklet during National Recovery Month.
Turning the Corner to Recovery
Smith details some crucial points to be considered in the approach to recovery of the addict. The information herein can be used in ascertaining the workability of a treatment program; including basic points that are essential to long-term recovery and quality of life.
Because many forms of substance abuse counseling are endeavoring to create "a positive moral change" in the addict, it requires of the person that he or she be able to make a life inventory of wrong deeds—and recognize who was affected by them. Once identified, the addict then needs to make-up the damage created by these destructive actions. One of the most widely known and popular approaches of this type in the Twelve Step program, practiced by Narconotics Anonymous and Alcoholics Anonymous.
Smith notes that when addiction begins in the teenaged years, the person may not have the opportunity to develop the needed life skills of communication, confront and responsibility which would enable them to perform well in a Twelve Step program--or other traditional treatment settings.
Due to this fact, in such cases, it requires that the addict be educated, or re-educated, in these basic life skills before there is real hope of success in the raising of the person's moral standards; and bringing about permanent sobriety.
Smith also notes that when conventional treatment approaches are not working with the drug-addicted person, not to give-up; there are effective alternatives you can pursue before giving up.
The author makes the point, as well, that substitute drug treatment "has not proven effective." With the use of anti-depressants, Methadone, or prescription medications designed to mask the symptoms of addiction described in The Life Cycle and Mechanics of Addiction, the addict is essentially "trading one addiction for another."
Furthermore, the medications prevent the addicted person from developing the necessary life skills needed to restore his or her moral values and overall quality of life. The medications do not assist the addicted person in acquiring the tools necessary to remain sober. Relapse thus becomes inevitable.
For more information on recovery, and The Life Cycle and Mechanics of Addiction, please contact Narconon Arrowhead at 1-800-468-6933 or download it here.