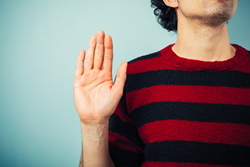 Throughout the Red Ribbon Celebration, Narconon Arrowhead continues to provide Drug Prevention Education information and materials as part of its ongoing efforts to prevent substance abuse by educating our youth about drugs and drug use.
Canadian, Oklahoma (PRWEB) October 27, 2014
The National Family Partnership (NFP) was established in 1980 by some determined and concerned parents who knew they should begin playing a leadership role in drug prevention.
For more than three decades, the organization has supported families and communities across the nation to nurture the full potential of healthy and drug-free youth. The NFP has become a national leader in the area of drug prevention education and advocacy.
The first Nationwide Red Ribbon Campaign was organized by the NFP, and it sponsors the annual National Red Ribbon Celebration to raise drug awareness. The Red Ribbon campaign was created in response to the murder of federal Drug Enforcement Administration (DEA) Agent, Enrique Camarena, who was killed in 1985. Parents and youth in communities across the nation began wearing the Red Ribbons to symbolize their commitment to raise awareness of the destruction and killing caused by drugs in America.
DEA Agent Camarena joined the US Drug Enforcement because he wanted "to make a difference". In 1985, at age 37, he was kidnapped and tortured to death in Mexico.
To honor his memory and his dedication to battling illegal drugs, his neighbors and friends began wearing badges of red satin. Already-formed coalitions of parents also weary of the destruction caused by drugs and alcohol, took Agent Camarena as their model; embracing his belief that a single individual can indeed make a difference. Also adopted was the red ribbon, symbolizing Agent Camarena's memory.
The first National Red Ribbon Celebration was sponsored by the NFP in 1988, and since that time, the campaign and its message of hope has reached millions of children and families across the United States and beyond.
As is its tradition, the Narconon Arrowhead drug rehabilitation and education center in Oklahoma, is taking part in the event of the 2014 National Red Ribbon Week being celebrated on the 21st through the 31st of October.
Red Ribbon Week at Narconon Arrowhead
Narconon Arrowhead consistently maintains an online presence, which provides easily accessible, educational and helpful information on drugs, drug use and abuse, drug rehabilitation, and drug prevention education.
An ongoing series of educational articles on a wide spectrum of drug and drug-abuse related issues facing today's children and youth, their parents, educators and concerned adults is available in the Blog section of the Narconon Arrowhead website.
Especially appropriate for Red Ribbon Week and all that it represents is the educational material Narconon Arrowhead provides as a public service, including a free download of The Life Cycle and Mechanics of Addiction, authored by Gary W. Smith, Executive Director of the center.
Also available as a public service and particularly germane to Red Ribbon Week and its mission is a free download of The Truth About Becoming Addicted, from the Narconon Life Improvement Series.
The executives and staff of Narconon Arrowhead welcome your participation in support of Red Ribbon Week, and your help in creating a drug-free future for our children and youth. For more information visit http://www.narcononarrowhead.org.
Source:
http://redribbon.org/